This second volume of Erik Satie's complete solo piano music using Satie scholar Robert Orledge's new Salabert Edition is devoted almost entirely to the enigmatic Le Fils des étoiles. Composed as incidental music for a play set in 3000BC, and announced as having 'an admirably oriental character', this is one of Satie's longest scores and rarely heard complete. At its première the work, which comprises short juxtaposed sections as well as an attractive Gnossienne towards the end of Act I, 'was met by an icy silence'!
The Artist(s)
Horvath is an enthusiastic promoter of contemporary music; he has commissioned numerous works (including no fewer than 120 as part of his Homages to Philip Glass project in 2014) and collaborated with leading contemporary composers from around the world, including Régis Campo, Mamoru Fujieda, Jaan Rääts, Alvin Curran and Valentyn Silvestrov. He has become noted for the organisation of events and concerts of unusual length, sometimes lasting over twelve hours, such as the performance of the complete piano music of Philip Glass, and Erik Satie's Vexations. In October 2015 he gave the closing day concert in the Estonia Gallery at the Expo World Exhibition in Milan with a programme of music by Jaan Rääts. A Steinway artist, his career as a virtuoso pianist has taken him to concert venues around the world, and he is also an electroacoustic composer.
The Composer(s)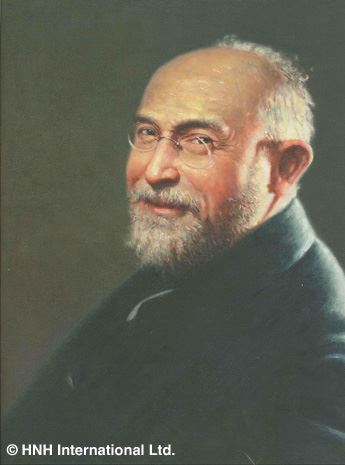 A French composer as eccentric in his way of life as in his music, Satie exercised considerable influence over some of his more distinguished contemporaries, including Debussy, Ravel and Poulenc, particularly through his tendency towards extreme simplicity. A number of his compositions have become very familiar to many, largely through their use in other contexts.
Reviews
"…very well recorded. Everything was very well interpreted. Among the discoveries were the mesmerising mystical sounds of the Prélude du Nazaréen, as well as upsud. A future reference for this music." – Musique classique & Co

"Nicolas Horvath presents a very inspired and poetic interpretation, performing on a splendidly sounding instrument." – La Libre Belgique

"In all of these works, [Horvath] manages to distill and present all the attributes of the shy and lonely artist [Satie], with the piano as the medium for communicating this, based on simplicity, clarity, precision, elegance and economy of means." – Ritmo

"In comparison with the fascinating version of Fils des Étoiles interpreted by Alexei Lubimov, Horvath plays up other aspects [of this piece]: clarity of motifs, a restrained transparency and a warm and wooded resonance" – Classica