Beethoven's compositions for piano duet embrace works written for students as well as those designed for aristocratic acquaintances and friends. This release presents two recordings of the complete works: the first (CD 1) on a modern Yamaha piano, and the second (CD 2) on chronologically accurate reproductions of the fortepianos Beethoven was composing on at the time. The modern piano was recorded in a concert hall, whereas the period instrument recording was made in a much more intimate space, showcasing the salon performance settings of the past.
This recording was made on both modern and period instruments:
CD1: Yamaha Disklavier D CFIIS Pro
CD2, works 1 & 2: Fortepiano after J.A. Stein, 1784
CD2, work 5: Fortepiano after Nanette Streicher, née Stein, ca. 1815
The Artist(s)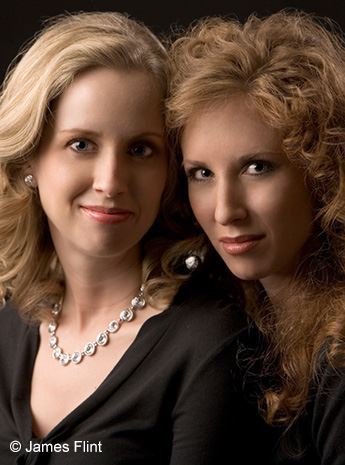 Heralded as "having the eloquence and ability to maintain their audience under their powers" by by L'Impartial, La Chaux-de-Fonds, Switzerland, duo pianists Amy and Sara Hamann have won international recognition, captivating audiences and critics alike wherever they appear. The Hamann sisters are the first American duo to win the Absolute First Prize in the Fryderyk Chopin Concorso Pianistico Internazionale held in Rome, First Prize in the International Grieg Competition, and First Prize of the Ellis Competition for Duo-Pianists. Their performances have been broadcast on national and international television and radio, including NPR's Performance Today and Studio 360. The sisters were recently appointed "Yamaha Artists" by Yamaha Corporation of America.
Reviews
"Amy and Sara Hamann play with virtuoso technique, charming musicality, and excellent coordination." – Early Music America
"this is one of the Grand Piano label's best releases yet." – MusicWeb International
"From beginning to end…there is much listening pleasure to be had—twice over—courtesy both of Beethoven and the Hamanns…" – MusicWeb International
"The Hamann performances must be described as sparkling." – American Record Guide
"This is a most rewarding set and one which I have no hesitation in recommending." – Preston Recorded Music Society