Legendary pianist Alfred Cortot's distinguished reputation as an educator is demonstrated in these magnificent arrangements of chamber music for solo piano. They cover every aspect of technique and expression, from Bach's demanding Toccata and Fugue in D minor to Fauré's delectable Dolly Suite and the grand scale of Franck's Violin Sonata. Award-winning pianist He Yue is a young and rising star of the Chinese musical firmament.
This recording was made on a modern instrument: Steinway, Model D
The Artist(s)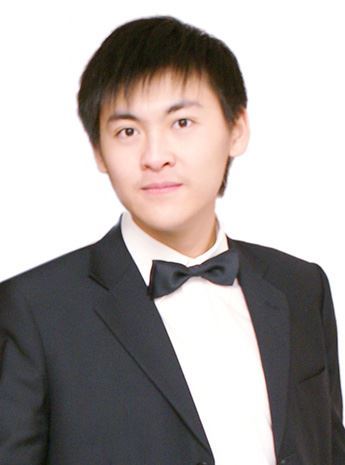 He Yue started his piano study at the age of six. In 2005, he was accepted to study at the Affiliated Middle School of Shanghai Conservatory of Music, and continued his studies at the Shanghai Conservatory of Music with Professor Zhou Keng in 2008. He took part in the 49th Jaén International Piano Competition for which he was awarded the prize for the youngest pianist. During his studies, he has performed in China's leading concert halls, such as Shanghai Concert Hall and Shenzhen Concert Hall (or Shenzhen Grand Theatre Concert Hall). In addition, he attended many international masterclasses in Shanghai and received guidances and praises from Anton Kuerti, Boris Berman, Zhu Da-Ming and Chen Hong-Kuan etc. In 2012, He Yue began to teach piano at the Central Conservatory of Music Piano Academy, Gulangyu. In 2013, he recorded Alfred Cortot's Piano Arrangements for Naxos's affiliated label Grand Piano. In 2020, led by the principal Li Xin, he participated in the Beethoven Piano Sonata Marathon with other teachers. The total 8 concerts were successfully held both in Gulangyu and Beijing.
The Composer(s)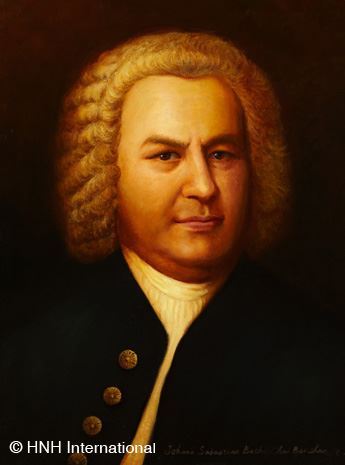 Johann Sebastian Bach belonged to a dynasty of musicians. In following inevitable family tradition, he excelled his forebears and contemporaries, although he did not always receive in his own lifetime the respect he deserved. Despite widespread neglect for almost a century after his death, Bach is now regarded as one of the greatest of all composers. Bach-Werke-Verzeichnis numbers, abbreviated to BWV, are generally accepted for convenience of reference.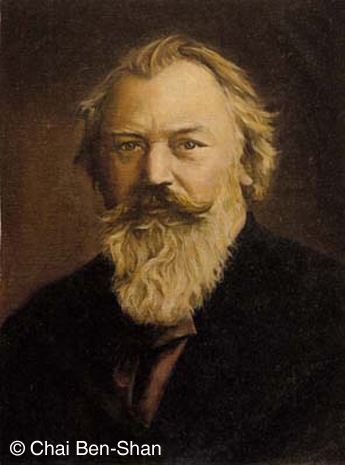 Born in Hamburg, the son of a double bass player and his older seamstress wife, Brahms attracted the attention of Schumann, to whom he was introduced by the violinist Joachim. After Schumann's death he maintained a long friendship with the latter's widow, the pianist Clara Schumann, whose advice he always valued. Brahms eventually settled in Vienna, where to some he seemed the awaited successor to Beethoven. His blend of Classicism in form with a Romantic harmonic idiom made him the champion of those opposed to the musical innovations of Wagner and Liszt. In Vienna he came to occupy a position similar to that once held by Beethoven, his gruff idiosyncrasies tolerated by those who valued his genius.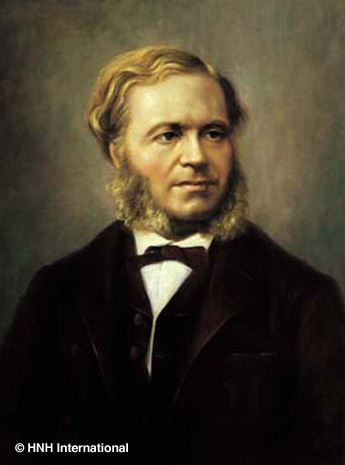 Born in Liège in 1822, César Franck was originally intended by his father for a career as a virtuoso pianist. In Paris his nationality excluded him at first from the Conservatoire, where he eventually failed to achieve the necessary distinction as a performer, turning his attention rather to composition. In 1846 he left home and went to earn his living in Paris as a teacher and organist, winning particular fame in the second capacity at the newly built church of Ste Clotilde, with its Cavaillé-Coll organ. He drew to himself a loyal and devoted circle of pupils and in 1871 won some official recognition as the nominated successor of Benoist as organ professor at the Conservatoire. A man of gentle character, known to his pupils as 'Pater seraphicus', he exercised considerable influence through his classes and performances although he remained, as a composer, something of an outsider in a Paris interested largely in opera.
Reviews

"This is, in all the senses of the word, a brilliant release. " – Pianist
"He Yue plays this music like a real artist, not just a showman or a kid trying to prove his technique." – MusicWeb International
"Exhilarating recording" – Classic FM