The piano pieces here trace a trajectory from the Edwardian poetry of Leo Livens to the overdubbing of Peter Reynolds by way of a century of evocative, descriptive and exciting miniatures. Reflecting pastoral, light and experimental traditions, these previously unrecorded works offer rich variety from neglected composers.
This recording was made on a modern instrument: Bösendorfer 6'6" Grand Piano (1999), tuned to modern pitch
The Artist(s)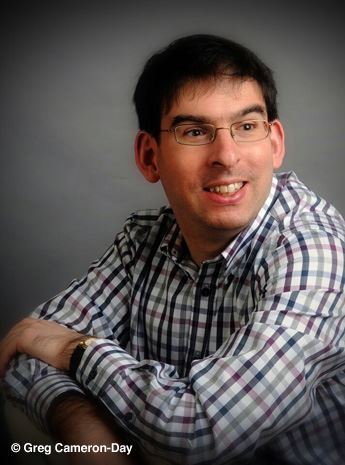 Duncan Honeybourne has established a colourful and diverse career as a pianist, writer and in music education. His debut in 1998 as concerto soloist at Symphony Hall, Birmingham and the National Concert Hall, Dublin, was broadcast on radio and television, with further recitals given in London, Paris, and at international festivals in Belgium and Switzerland. Honeybourne has toured extensively in the UK, Ireland and Europe as recitalist, concerto soloist and chamber musician, appearing at many major venues and leading festivals. He has been a frequent soloist on radio networks worldwide, including BBC Radio 3, Irish, French, Swiss and Finnish Radio, SABC (South Africa), ABC (Australia) and Radio New Zealand. Many acclaimed recordings reflect Honeybourne's long association with 20th- and 21stcentury British and Irish piano and chamber music, and include works dedicated to him by several celebrated composers. Premieres of over 30 solo works have included John Joubert's Third Piano Sonata, Sadie Harrison's piano cycles Lunae and Shadows, Luke Whitlock's Flowing Waters (an Arts Council of Wales and Welsh Government commission) and the Andrew Downes Piano Concerto at Birmingham Town Hall. Duncan Honeybourne has written widely on musical topics for journals ranging from Classical Music magazine to The Times. He is a piano tutor at the University of Southampton and Sherborne School and gives regular masterclasses, lecture-recitals and adjudications.
The Composer(s)
Known primarily as an opera conductor, Julius Harrison was also a prolific composer, whose most popular work, Bredon Hill, a rhapsody for violin and orchestra (1942) was inspired by the Worcestershire countryside. Concise and eloquent, Far Forest (1928) exploits contrasts in register and incorporates a mini-cadenza and a wistful coda. It is the last of three sketches Harrison wrote for piano, collectively entitled Severn Country.
Composer and writer Christopher Headington had a successful career as a pianist which took in recitals, broadcasts, films and recordings. His repertoire was extensive and embraced neglected compositions. As a creative artist he often wrote for his own instrument and his output includes a piano concerto, a piano quartet and several keyboard works.
Evangeline Livens, sister of Leo Livens, was a fine pianist and wrote several piano pieces.
Son of the English artist Horace Mann Livens, Leo Livens was a virtuoso concert pianist and composer. He wrote mainly for his own instrument and his most celebrated works were based on nursery rhymes: Sing a Song of Sixpence and Little Polly Flinders.
A key figure in Welsh music for several decades, Peter Reynolds was especially active in the musical life of his hometown of Cardiff, where he taught at the Royal Welsh College of Music and Drama. He was artistic director of the Cardiff-based PM Music Ensemble, which he formed in 1991, and also the Lower Machen Festival (1997–2009). His compositions feature a number of short instrumental pieces, including Penllyn for solo piano, which was premiered in August 2016 by Duncan Honeybourne at a York Late Music concert.