This year we celebrate the 200th anniversary of Leopold Koželuch's death. An esteemed contemporary of Mozart, and in many circles considered the finer composer, he was an early champion of the fortepiano and his Keyboard Sonatas are a treasure trove of late eighteenth-century Viennese keyboard style, including perfect examples of the form and foreshadowing Beethoven and Schubert. In our groundbreaking cycle of the complete 50 sonatas, New Zealand fortepianist Kemp English plays original and replica instruments from the late eighteenth and early nineteenth centuries.
ABOUT LEOPOLD KOŽELUCH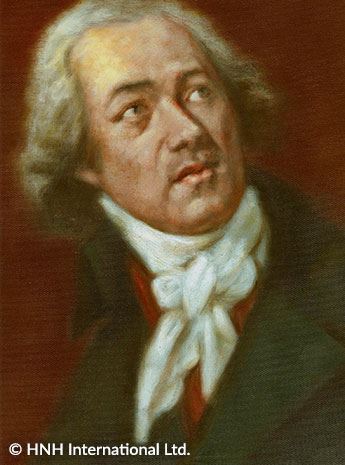 Leopold Koželuch was born in Velvary, northwest of Prague in 1747. He was christened Jan Antonín but changed his name to Leopold to avoid confusion with his older cousin, also a musician, of the same name. Cousin Jan Antonín became one of Leopold's earliest teachers, along with František Xavier Dušek, a noted Czech keyboard player and composer. In 1778, after some success as a composer of ballet music and having relinquished law studies, Koželuch moved to Vienna, Europe's thriving musical centre and, as Mozart was to remark, 'the land of the Clavier'. Koželuch soon established a fine reputation as a fortepianist, composer and teacher. By 1781 he was regarded so highly that the Archbishop of Salzburg offered him Mozart's former post as court organist. He declined, later stating to a friend 'the Archbishop's conduct toward Mozart deterred me more than anything; for if he could let such a man as that leave him, what treatment should I have been likely to meet with?' In 1784 Koželuch founded his own publishing firm (Musikalisches Magazin) in the same year as Hoffmeister and slightly behind Artaria (1778) and Torricella (1781). This was to provide an ideal vehicle for the publication of his compositions. In 1792 he succeeded Mozart as Kammer Kapellmeister and Hofmusik Compositor to Emperor Franz II and remained in that post until his death in 1818.
Milan Poštolka, who produced the first major study of Koželuch's works with a thematic catalogue (Milan Poštolka. Leopold Koželuh, Zivot a dilo. Prague: 1964) divided Koželuch's output into three stylistic genres: (1) Traits of the Viennese Rococo, characterized by the vocal compositions of the 1780s. (2) The development of the Viennese Classical style in the form of the symphonies and piano concertos. (3) Those compositions (notably piano and chamber music) that pave the way for 'Beethovenesque expression' and foreshadowing 'the musical language' of the Romantic period. Most of these latter compositions date from the last decade of the eighteenth century. Koželuch's decision to move to Vienna in the late 1770s was a good one. He found himself in the right place at the right time. He also knew how to make the very most of his opportunities, cultivating advantageous connections and acquiring influential pupils. By the last two decades of the eighteenth century, music-making was a popular social activity held in the palaces and houses of the aristocracy and bourgeoisie. Here the ladies of the house would perform fashionable keyboard compositions to friends and family. The music they played needed to be appealing and not too technically challenging; precisely the kind of compositions the Magazine der Music championed in 1783: 'Herr Koželuch is an excellent composer. In his sonatas there is much invention, good melody and a style of progression all his own. The fast movements are very brilliant and naïve, the slow ones very tuneful. Therefore we can certainly recommend them to amateurs of the Clavier'.¹ Koželuch was singularly adept at producing what was considered to be the ideal fortepiano sonata of the time. And fortepiano sonatas they were; by 1780 the harpsichord was being superseded by this more expressive instrument and Koželuch was a strong supporter: 'The vogue of the fortepiano is due to him [Koželuch]. The monotony and muddled sound of the harpsichord could not accommodate the clarity, the delicacy, the light and shade he demanded in music; he therefore took no students who did not want to understand the fortepiano as well, and it seems that he has no small share in the reformation of taste in keyboard music.'²
¹ Magazin de Musik, i (Hamburg), 1783), 71. Quoted and translated in Katalin Komlós. Fortepianos and their Music: Germany, Austria and England, 1760–1800. (Oxford: Clarendon Press, 1995), 110.
² Johann Ferdinand Ritter von Schönfeld. Jahrbuch der Tonkunst von Wien und Prag (Wien, 1796), 34–5 Komlós. Fortepianos and their Music. 59–60.
A MESSAGE FROM THE FORTEPIANIST, KEMP ENGLISH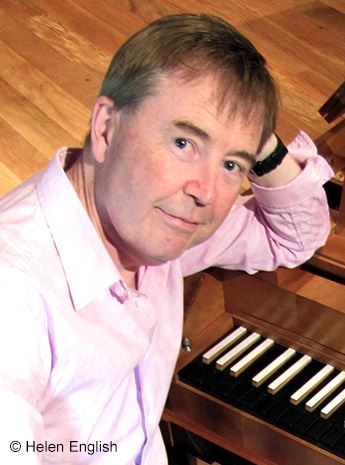 When I started recording this series in 2010 I had only a very vague idea of the journey ahead. Christopher Hogwood had just completed editing the first two volumes of his Bärenreiter edition—and it was to be another year before all the details were correct and the first volume appeared in print. It is fair to say that Volumes 3 and 4 were still in their early infancy at the start of this ambitious recording project. I will be forever grateful to Christopher for his generosity in allowing me access to these early prepublication copies; a lesser man would have baulked at the thought of letting anyone see these 'works in progress'. But Christopher was far better than that, seeing the bigger picture and recognising the value of having another pair of eyes and ears checking details in a very practical way. When I look back at the countless emails I sent him (and subsequently his wonderful right-hand musicologist on the project, Ryan Mark), detailing possible inconsistencies in the notation, I marvel at our combined tenacity. Only those who are passionate about getting things right for Herr Koželuch would spend so much time investigating the options. Yes, I think we were all Koželuch 'nuts' and proud of it!
Inevitably, given the recording time constraints and a still-evolving set of scores, there may be some differences between what you hear in the finished recorded product and that which appears in the published works. But these are only minor details that would scarcely register on an eighteenth-century radar geared to improvisational precepts. As we are frequently reminded by the very latest historically informed performance research, the score is not sacrosanct but a basis for negotiation. That being said—and I may well do things differently now—I tried hard to be faithful to the text, avoiding excessive ornamentation and sticking very closely to how I believed the articulatory and expressive customs of the time would have impacted on the music. As most of this music would be new to the listeners, I wanted them to hear as much of Koželuch and as little of Kemp English during this process. With time-sanctioned masterpieces we have a basic aural imprint that no amount of florid ornamentation can disrupt. Not so with Koželuch.
If this series of recordings (and others which follow in its wake) can ignite interest in and a passion for Koželuch and the countless other composers who have been unjustifiably neglected, it will have served an incredibly valuable purpose. If it inspires more recordings of his works—such as the piano concertos and trios, which are still largely neglected—so much the better!
"This is entertaining music, especially when played with English's panache and vitality… there is a satisfying forthrightness about English's style, and his playing positively fizzles with brilliance." – Early Music on Vols. 1 & 2
"World premiere recordings of sonatas by a composer who in his day some considered better than Mozart. The music proves vivacious and soulful, and English's playing is always engaging, often brilliant and sometimes electrifying." – BBC Music Magazine on Vol. 5
"Engaging in its buoyant recorded sound, Kemp English… invites the listener to attend a fashionable late 18th century music salon in Vienna to hear music of the time performed in the most authentic manner." – Pamela Hickman's Concert Critique Blog on Vol. 10
"Kemp English performs all on beautiful period instruments. He sounds inspired and I cannot fault his performances in the least." – Gapplegate Classical-Modern Music Review on Vol. 12
KEYBOARDS USED IN THIS SERIES
Kemp English plays two reproduction fortepianos after the foremost Viennese builder Anton Walter c. 1795. One crafted by New Zealander Paul Downie (Sonatas Nos 20, 21, 25–36), the other by the American team of Thomas and Barbara Wolf (Sonatas Nos 1–19, 22–24). For the pre-1780 sonatas English uses an original harpsichord by Longman and Broderip (built by Thomas Culliford) dating from 1785 (Sonatas Nos 37 and 44–47). As many of Koželuch's sonatas were published in London by Longman and Broderip this seemed an ideal choice. The other two instruments used are a pianoforte by Joseph Kirkmann (c. 1798) (Sonatas Nos 48, 49) and a Viennese fortepiano by Johann Fritz (c. 1815) (Sonatas Nos 38–43, 50).
Fortepiano by Thomas and
Barbara Wolf (USA) after Anton Walter
(c.1795)

Fortepiano by Paul Downie (NZ)
after Anton Walter (c.1795)

Original harpsichord: Longman and Broderip
(built by Thomas Culliford), 1785

Original grand fortepiano:
Joseph Kirckman (London), c.1798

Original grand fortepiano by
Johann Fritz (Vienna) c.1815
ABOUT KEMP ENGLISH
Kemp English is one of New Zealand's leading concert performers. Much in demand as a solo organist, collaborative pianist, and specialist fortepiano exponent, he relishes the opportunity to work in a diverse array of styles and periods. His solo CDs Schwammerl, Kemp English at the Fortepiano and the Stormin' Norma trilogy, showcasing the magnificent Dunedin Town Hall organ, have all met with widespread critical acclaim at home and abroad and feature regularly on Radio New Zealand, the ABC, BBC Radio, Classic FM UK and USA radio networks. His collaborative discs with violin duo partner Robin Wilson (Head of Violin at the Australian National Academy of Music) have been equally well received. He enjoyed a distinguished studentship at the Royal Academy of Music in London and later completed a Master of Arts degree in music performance at the University of York. In 2001 he was elected an Associate of the Royal Academy of Music—an honour recognising former students of the Academy who have achieved distinction in the profession. Four years later, after more than a decade as Executant Lecturer in fortepiano, organ and harpsichord performance at the University of Otago, he made the decision to free-lance and concentrate on his increasingly hectic performing and recording career. He continues to tour Australasia and Europe as both a solo and collaborative performer. In 2010 Kemp English became part of the proof reading team for Christopher Hogwood's new Bärenreiter edition of the Koželuch keyboard sonatas. This collaborative work with the late Chris Hogwood and his musical assistant Ryan Mark gave him exclusive access to pre-publication copies of all the sonatas in the series. As a result, he was able to complete the world première recording of the complete cycle of Koželuch's solo keyboard sonatas in April 2013. This groundbreaking set of recordings is now complete and released on Grand Piano. In 2013 the University of Adelaide awarded Kemp English a PhD (with a Dean's Commendation for Doctoral Thesis Excellence) for this pioneering recording work and associated historically informed Koželuch scholarship.