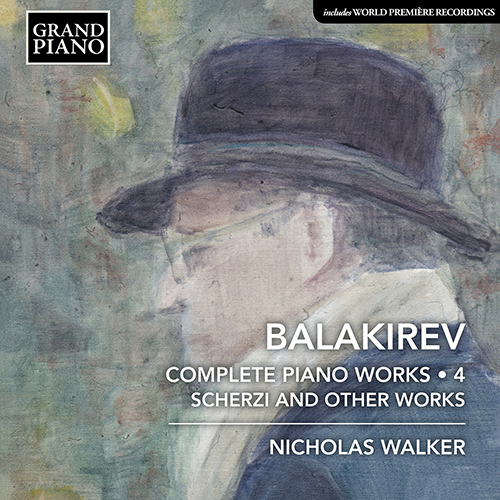 GRAND PIANO is delighted to report that Vol. 4 of Nicholas Walker's complete edition of Balakirev's works for solo piano has received a Russian Pure Sound Award in the solo category. The announcement was made on 3 September.
Organised by the Russian Music Union, the Pure Sound awarding body is the first to acknowledge the best audio recordings of Russian music. Awards are made every two years in the eight categories: opera, choral works, orchestral music, vocal chamber music, ensemble chamber music, solo chamber music, restoration of archived recordings and a mixed category.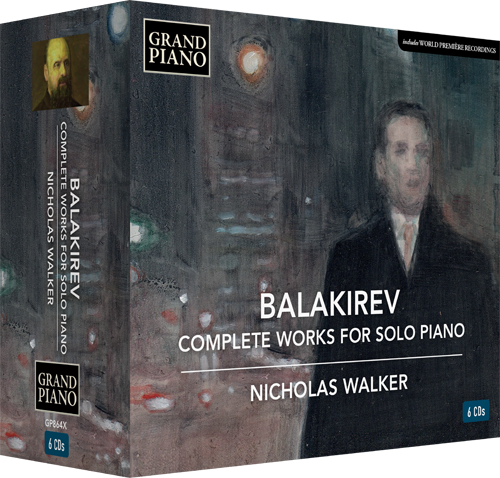 While the complete edition box set is scheduled for release this month, Vol. 4 was issued in May 2019 and was extremely well received: "Walker's artistry benefits from vivid, realistic, full-bodied, and well-balanced sound, with well-defined piano tone and ample color." (Fanfare) The album's mixed programme includes a number of substantial works, including Balakirev's 3 Scherzi and his Caprice Brillant en forme d'ouverture sur le thême de 'La Jota Aragonesa' de M. Glinka, a truly brilliant and highly virtuosic work.
Following the release of Vol. 6, the final album in the edition in September 2020, The Spectator hailed the complete set as "a revelation" and one that "has to be heard to be believed: I almost want to see video proof that there aren't three hands on the keyboard in the Reminiscences of Glinka's 'A Life for the Tsar' … there's no doubt in my mind that Nicholas Walker has finally emerged as one of Britain's greatest pianists."
All at GRAND PIANO send many congratulations to Nicholas for his outstanding achievement.