Philip Glass has made an immense and stylistically wide-ranging contribution to piano repertoire. The Orphée Suite, a transcription of excerpts from the first opera in Glass' Cocteau Trilogy, is one of his most distinctive piano pieces, blending virtuosity and melodic richness. In contrast, the hypnotic How Now is structurally influenced by Indian ragas and gamelan music, whilst Dreaming Awake contains one of the most powerful climaxes in all Glass' works. Performed by Nicolas Horvath, a Scriabin Competition first prize winner, this is the first release in the complete Glass solo piano edition which will include many premières.
The Artist(s)
Recognised as a leading interpreter of Liszt's music, Nicolas Horvath has in recent years become one of the most sought-after pianists of his generation. Holder of a number of awards, including first prize of the Scriabin and the Luigi Nono International Competitions, he frequently organizes events and concerts of unusual length, sometimes over twelve hours, such as Philip Glass' complete piano music or Erik Satie's Vexations, and composers from a number of countries have written for him. Nicolas Horvath is a Steinway artist.
The Composer(s)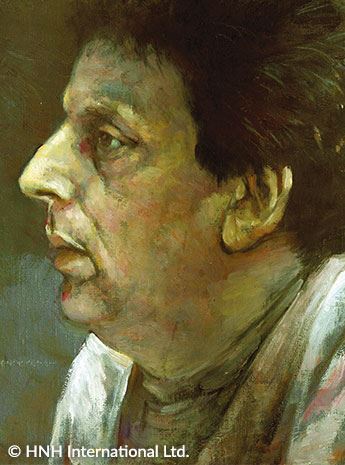 Piano is Philip Glass' primary instrument (he also studied violin and flute); he composes at the keyboard. With its seemingly contradictory elements of lyricism and percussiveness, it is in some ways the ideal medium for Glass' musical language. With its deep roots in tradition (spanning the Classical, Romantic and Modern eras), the instrument embodies the composer's desire to merge new ideas with classic forms. It is perhaps via piano (and, by extension, keyboard) that performers and listeners can make the most direct and personal contact with Glass' musical genius.
Reviews
"For all the piano lovers and contemporary music, this CD is a must have." – AudioNec
"Pianist Nicolas Horvath exhibits skill and inventiveness in his performance, qualities which allow him to go wherever the music leads." – Scene Magazine

"Somehow, the objectivity of the sound of a piano suits the music of Philip Glass perfectly. Certainly that's how it seems in Nicolas Horvath's expert performances on this…" – International Piano
"The technical challenge to the pianist is huge, but causes no problems to the Monegasque pianist Nicolas Horvath. His virtuosity is astounding." – Pizzicato