Two decades of musical evolution and discovery lie behind Philip Glass' 20 Etudes. They explore a variety of textures, tempi, and techniques and distil intensely intimate personal statements to their purest elements. Providing new music for his solo concerts, they challenged and enhanced Glass' own piano technique and also provided an unintended but compelling self-portrait of the composer.
The Artist(s)
Recognised as a leading interpreter of Liszt's music, Nicolas Horvath has in recent years become one of the most sought-after pianists of his generation. Holder of a number of awards, including first prize of the Scriabin and the Luigi Nono International Competitions, he frequently organizes events and concerts of unusual length, sometimes over twelve hours, such as Philip Glass' complete piano music or Erik Satie's Vexations, and composers from a number of countries have written for him. Nicolas Horvath is a Steinway artist.
The Composer(s)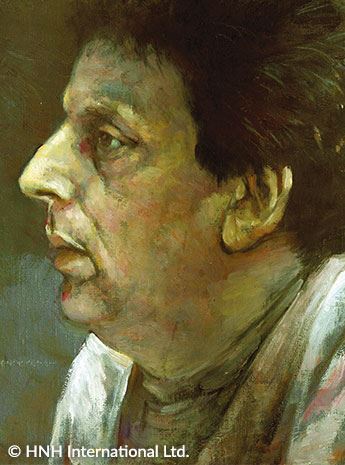 Piano is Philip Glass' primary instrument (he also studied violin and flute); he composes at the keyboard. With its seemingly contradictory elements of lyricism and percussiveness, it is in some ways the ideal medium for Glass' musical language. With its deep roots in tradition (spanning the Classical, Romantic and Modern eras), the instrument embodies the composer's desire to merge new ideas with classic forms. It is perhaps via piano (and, by extension, keyboard) that performers and listeners can make the most direct and personal contact with Glass' musical genius.
Reviews
"…Horvath performs the works…the way that Glass would like to himself. And there is hardly a higher compliment that one could pay to a performing musician." – Fanfare
"Horvath applies a Romantic interpretation of the Études, which greatly emphasizes their expressive nature and brings the etudes to life." – primephonic
"Not to slight Glass's own considerable talents, but Horvath has a richer tone, and the Etudes really blossom under his fingers; as he plays them, there is no denying their place in the Etude tradition." – Culture Catch
"[Horvath]'s a fine pianist with a virtuosic charisma and a thoroughly romantic view of these pieces. That's perfectly appropriate… The approach works especially well in the extroverted 15, and Horvath's formidable technique serves the much more minimal 10 just as effectively. On the more lyrical side of the emotional spectrum, Horvath's fine use of rubato gives Etude 2 an expressive immediacy that other performances I've heard lack. " – American Record Guide
"Nicolas Horvath, with precise playing and imaginative interpretation has made Glassworlds 2 an indispensable reference for the serious enthusiast as well as marking an important milestone in the evolution of the music of Philip Glass." – Sequenza21.com
"The brilliant Lisztian-Rachmaninovian virtuosity that Nicolas Horvath brings to the cycle generates a good deal of bravado and even excitement. It makes of the Etudes a series of grand flourishes, of tumultuous outbursts that become something more than a sort of rote attention to the motifs would give you." – Gapplegate Classical-Modern Music Review
"…Horvath can perform these etudes in a way that brings intense expression to their abstract qualities without ever overplaying his hand…that one can, indeed, listen to these twenty etudes in a single sitting as a "virtual concert experience."" – Examiner.com