Franz Anton Hoffmeister occupied an important place in Viennese musical and cultural life. He was much respected as a publisher – his firm published works by Mozart and Haydn, and he was friendly with Beethoven – but also as a composer. He wrote at least eight operas, a substantial number of symphonies, and a large amount of music for the flute, a popular instrument amongst the wealthy amateurs of the time. He also wrote expressively and rewardingly for the piano, which had a similarly wide audience. This is the third and final volume in the series of the first complete recording of Hoffmeister's sonatas ever to be released.
This recording was made on a modern instrument: Steinway, Model D
The Composer(s)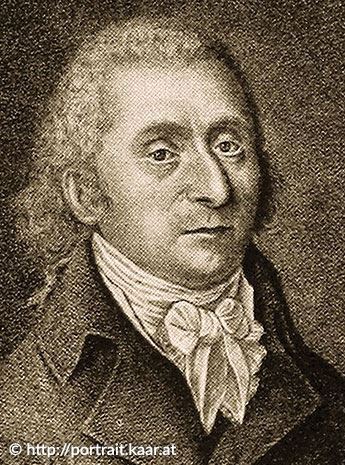 Franz Anton was born into a respected family of middle-class town-dwellers. His ancestors included mayors of Rottenburg. He was sent to Vienna to study law when he was still only 14, but music in general, and playing the organ in particular, increasingly took over. It was in the Imperial capital that he achieved his first successes with highly imaginative compositions. Founding his first publishing house was a pioneering move, but not one blessed with any lasting commercial success. It wasn't until he and Ambrosius Kühnel set up the "Bureau de musique"—now C.F. Peters—in Leipzig in 1800 that he succeeded in establishing a publisher with a global reach. However, Hoffmeister seems to have seen himself first and foremost as a composer and organist, for having established the Bureau, he made the firm over to its employees as early as 1805 (not without a measure of conflict) and returned to his adopted home, Vienna, where he was well respected until his death in 1812.
Reviews
"Biliana Tzinlikova is an excellent advocate for Hoffmeister's music. Her playing captures the energy and sparkle of Hoffmeister's style, and she has a winning combination of an agile technique and a warm, singing tone. This recording, and Tzinlikova's entire Hoffmeister series, is a delight through and through." – Fanfare
"Fast movements are the most attractive and complex in figuration, with a fair bit of imitative counterpoint. Particularly fetching is the zany, off-kilter phrase lengths in I and III of the C-major Sonata, the second on the program. This last volume of Grand Piano's Hoffmeister series has excellent close sound and alert, committed performances by Ms Tzinlikova." – American Record Guide
"...Biliana Tzinlikova's delightfully brilliant playing... An enrichment not only for connoisseurs." – DrehPunktKultur