Edvard Grieg first met Percy Grainger in London in 1906 and the two became good friends, Grieg inviting the 'Young Apollo' to spend the summer of 1907 with him at Troldhaugen where they revised the famous Piano Concerto in A minor in preparation for a European tour later that year. Their alterations, enhancing dynamic clarity, resulted in the last edition "sanctioned by Grieg himself", as Grieg died a few months later. Edvard Grieg had plans for a second piano concerto and wrote several piano sketches for a concerto in B-minor in 1883. He never completed it, but Norwegian composer Helge Evju has taken up the challenge to compose a work based on the incomplete concerto fragments, creating a romantic and beautiful companion concerto, faithful to Grieg's musical style and flair.
Watch video trailer:
The Artist(s)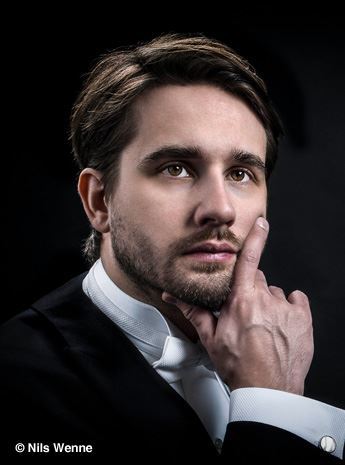 Born in 1981 in Lund, Sweden, Carl Petersson began playing the piano at the age of 15. He studied at the Royal Danish Academy of Music in Copenhagen with José Ribera. Petersson was awarded the Tel-Hai International Piano Master Classes scholarship four years in succession, studying with Pnina Salzman, Viktor Derevianko and Emanuel Krasovsky.
The Composer(s)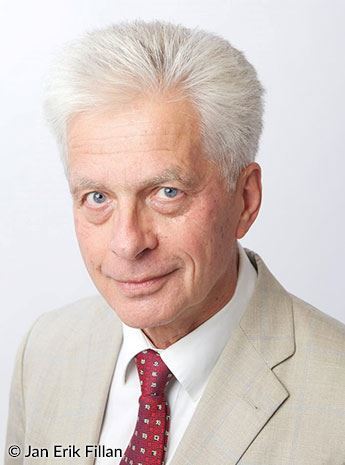 Helge Evju was taught piano mainly by his aunt, the concert pianist Aslaug Evju Blackstad. He worked as a pianist-répetiteur for the Norwegian Opera (now the Norwegian Opera and Ballet), where he stayed until retirement in 2011. His assignments for the Opera grew with the years to comprise concerts (touring the entire country), soloistic appearances with the orchestra, regular performances in the Sunday chamber concerts, lectures, texts, translations, arrangements, orchestrations and compositions. To this day he still makes guest appearances, and will conduct a comic operatic show from the piano in the spring of 2015. He has written songs, piano pieces and several operatic arias and scenes.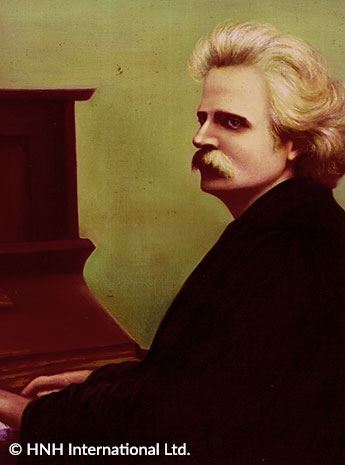 Edvard Grieg is the most important Norwegian composer of the later 19th century, a period of growing national consciousness. As a child, he was encouraged by the violinist Ole Bull, a friend of his parents, and studied at the Leipzig Conservatory on his suggestion. After a period at home in Norway he moved to Copenhagen, where he met the young composer Rikard Nordraak, an enthusiastic champion of Norwegian music and a decisive influence on him. Grieg's own performances of Norwegian music, often with his wife, the singer Nina Hagerup, established him as a leading figure in the music of his own country, bringing subsequent collaboration in the theatre with Bjørnson and with Ibsen. He continued to divide his time between composition and activity in the concert hall until his death in 1907.
Reviews
"Evju's piano-solo transcriptions of two Grieg songs are impressively done, and the sound in these is fine. Petersson's surging rubatos in With a Water Lily seem extreme compared with what a singer might actually do, though that isn't necessarily illegal in a concert rendering. He's more authentically ruminative in A Dream, weaving full-bodied sonorities from the fluent passagework." – Positive Feedback Online
"…a CD which would be self-recommending to many even if it were not well performed and recorded. Fortunately, it is both...a very attractive performance, particularly by the pianist, and adequate sonics." – Fanfare
"The recording is remarkably clear. Pianist Carl Petersson performs beautifully and seems especially committed to this revised edition." – The WholeNote
"Evju's Concerto after Grieg is a cunningly shrewd work, very entertaining, and well worth the attention of pianophiles." – American Record Guide
"[The B minor concerto] makes the disc appealing, along with Evju's two Earl Wild inspired Grieg song transcriptions, played with commanding virtuosity by Petersson." – Gramophone
"All in all, this (disc) proves to be a fascinating musical experience. Carl Petersson brings a spontaneity to his playing with Kerry Stratton and the Prague Radio Symphony Orchestra providing some lovely rather leisurely orchestral passages. I cannot imagine any Grieg enthusiast not wanting to hear this fascinating disc finely recorded and with first rate performances from all concerned." – The Classical Reviewer
"This is a very well-played and in many ways exceptionally interesting release, featuring not only first-rate pianism but also very fine accompaniment by the Prague Radio Symphony Orchestra under Kerry Stratton. The transcriptions and the Evju concerto here receive their world première recordings and are well worth listening to—not just once but repeatedly." – Infodad.com
"A praiseworthy release! " – Kulturspeilet