ALEXANDER VASILYEVICH MOSOLOV was one of the most prominent Soviet experimentalist composers of the 1920s. Famed for his futurist orchestral piece The Iron Foundry, this 'constructivist' began to forge new directions through his use of motor rhythms, percussive attacks, and melodic angularity. Imprisoned for eight months in 1937, he later sank into undeserved obscurity. In the four surviving Piano Sonatas, Mosolov shows himself to be one of the boldest and most complex Russian composers of his time.
This recording was made on a modern instrument: Steinway, Model D
The Artist(s)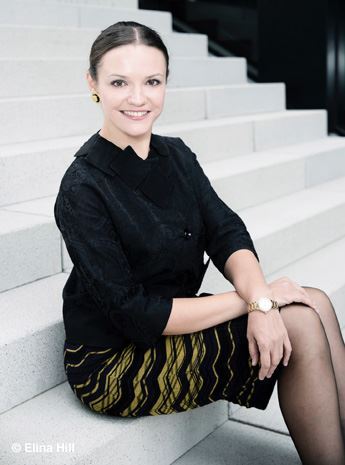 Olga Andryushchenko was educated at the Central Special Music School, and the Faculty of Historical and Modern Performing Arts of the Moscow Tchaikovsky State Conservatory under Alexei Lubimov. She also studied organ. She completed her postgraduate studies at the same conservatory, and was also a DAAD scholarship-holder at the Cologne Hochschule für Musik. She has won a number of important prizes and awards, including the 4th International Piano Competition "Franz Schubert and the Music of Modernity" in Austria (2000), the Premium Piano Seiler 2nd International Piano Competition in Germany (2001), the Premio Vanna Spadafor International Piano Competition in Italy (2004), the Bach Competition in Leipzig (2006), the Musica Antiqua International Fortepiano Competition in Belgium (2007), the A. Scriabine International Piano Competition in Paris (2008), the N. Rubinstein International Piano Competition in Paris (2008), and the Fortepiano Competition in Schloss Kremsegg (2011). She was a soloist of the Moscow State Philharmonic Society (2002–2004), and performs both as a soloist and in ensembles, playing piano, organ, fortepiano or harpsichord. She has also given a number of piano recitals and played with many orchestras worldwide. Olga has recorded extensively for radio and now lives in Germany.
The Composer(s)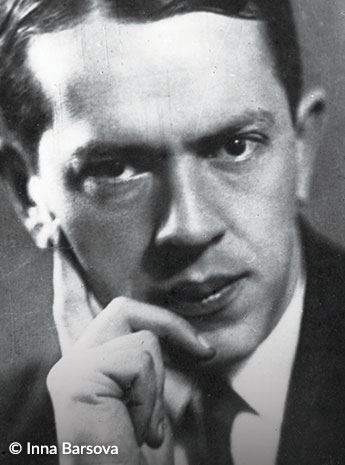 Alexander Vasilyevich Mosolov was born in Kiev in 1900, but moved with his family to Moscow three years later. When he was five, his father died, but his widowed mother, a professional singer who worked at the Bolshoi Theatre until 1905, was left comfortably well off. After her husband's death, she married the painter and designer Michael W. Leblan (1875-1940). She cultivated a cosmopolitan outlook, and the young Alexander was brought up speaking French and German in addition to Russian. The family regularly visited the cultural capitals of western Europe, especially Paris, Berlin and London. During the October Revolution he volunteered to serve in the Red Army, but in 1921 he was medically discharged, suffering from what we would now call post-traumatic stress disorder. He then entered the Moscow Conservatoire and studied composition with Glière and Myaskovsky. In 1927 Prokofiev, who was then living in the West, returned for a concert tour of the Soviet Union. He became acquainted with the music of Mosolov, whom he praised as the most interesting of Russia's new talents.
Reviews
"This recording offers stunningly vivid and realistic piano sound, with spaciousness, clarity, and a strong bass presence… Superbly performed and recorded..." – Fanfare

"The Russian pianist [Olga Andryushchenko] possesses not only the necessary technical resources to this demanding music, but also the physical engagement and the sense of mystery." – Diapason
"We should all be grateful to a brilliant pianist like Andryushchenko for making the huge effort to learn these brutally difficult works and giving them a chance to be heard." – American Record Guide
"Andryushchenko's playing is often dazzling, and she draws an astonishing array of sounds from her Steinway. This is another fine Grand Piano project, with a smart musician performing undeservedly obscure music in fine-sounding recordings. Mosolov will never be for everyone, he is for someone, and you probably know who you are." – MusicWeb International

"Olga Andryushchenko proposes the first true complete collection of these works. She adds a kind of flexibility to her indispensable fingers of steel, which allows her to deliver extreme contrasts of tempo and dynamic." – Classica
"These are outstanding performances from Olga Andryushchenko of works that deserve to be heard. The sonatas, in particular, are impressive and, though Scriabin's spirit runs through much of these compositions they are fine works in their own right." – The Classical Reviewer