Benjamin Godard was regarded as one of the most promising French composers of the second half of the nineteenth century but, as he stood firm against the 'Wagner fever' of his contemporaries, his music fell out of favour after his untimely death. Most of his piano works are delightful character pieces or miniatures but his two powerful piano sonatas make him one of the very few French composers to have experimented with this form.
This recording was made on a modern instrument: Steinway, Model D
The Composer(s)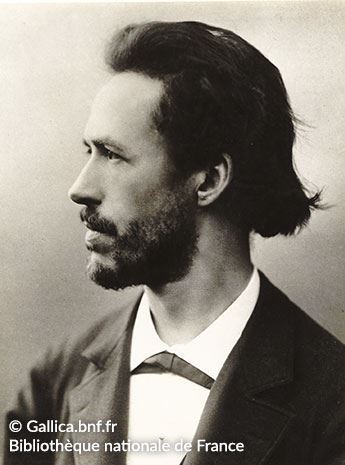 Godard was a prolific composer and within the course of his short life he wrote three symphonies, four concertos, eight operas, three string quartets, four violin sonatas, and a tremendous range of further chamber works, piano solos and songs.
Reviews

"Eliane Reyes, professor at the Royal Conservatory of Brussels, presents this original programme with admirable commitment and embraces a round, powerful and diversified sonority. She is at ease in moments of great velocity as well as in moments of the most delicate harmonic refinements." – Classica
"Her [Eliane Reyes] playing is flowing, clearly contoured but with a restrained softness and noblesse which is good for the pieces and shifts them in a light and, at the same time, remote sphere. The great sound of the disc also enhances the musical enjoyment." – Piano News
"Belgian-pianist, Eliane Reyes, proves the ideal protagonist for Godard's musical writing, enhanced by the faithfully-recorded Steinway Model D Grand. She has the ability to produce unlimited subtle tonal shadings, is always aware of linear clarity, observes points of articulation with impeccable precision, especially where this involves the simultaneous use of staccato and legato in one hand, and has such a well-honed technique to dispatch any of the difficulties with real aplomb." – MusicWeb International
"The Belgian pianist Eliane Reyes interprets a wide selection of his [Godard's] lyrical piano works with insight and great clarity and shows the genius of a composer who was forgotten too quickly." – Crescendo (Germany)

"Could this be the return to grace of Benjamin Godard (1849–1895), a celebrity in his own time? The demanding Sonata No. 2, with a striking Scherzo movement, dominates this first volume, which also features a Sonate fantastique…and other previously unrecorded works. The assured playing of Eliane Reyes, her energy and warmth, all contribute to make this rediscovery attractive." – Diapason

"This is a beautiful idea from Belgian pianist Eliane Reyes to explore and make known the piano works of Benjamin Godard… Reyes discovers here two beautiful classical sonatas and four miniatures… Her playing is without affectation, clear and evocative of the works' imagery." – La Libre Belgique
"The disc comes from the much experienced Belgium pianist, Eliane Reyes, who revels in the technically demanding passages, but is also a pianist of rare lyric beauty. Every moment is an absolute joy and it comes in outstanding sound quality." – David Denton