Virtuoso pianist IGNAZ FRIEDMAN'S compositions have long been neglected but they possess great melodic beauty and harmonic inventiveness. Grouped into sets of character pieces, they exude the haunting melodies of late-Romanticism. The lush inventiveness of the Vier Klavierstücke, Op. 27 finds time for Polish folkloric inspirations whilst Stimmungen, Op. 79 – dedicated to his friend Rachmaninov - is pensive, passionate, serious and colourful. Strophes reflects Friedman's love of Grieg, as well as the abiding influence of Vienna.
This recording was made on a modern instrument: Steinway, Model D
The Artist(s)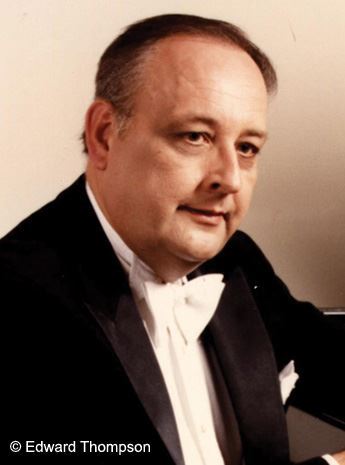 GRAMMY-nominated American pianist Joseph Banowetz was heard as recitalist and orchestral soloist on five continents, with performances with such orchestras as the St Petersburg Philharmonic, the Moscow State Symphony, the Prague and Bratislava Radio Orchestras, the Budapest Symphony, the Barcelona Concert Society Orchestra, the New Zealand Symphony, the Beijing National Philharmonic, the Shanghai Symphony, the Hong Kong Philharmonic, and the Seoul Philharmonic. Banowetz was also well known as an author. His book The Pianist's Guide to Pedalling (Indiana University Press) has to date been printed in seven languages. He was a graduate with a First Prize from the Vienna Akademie für Musik und Darstellende Kunst, and his teachers included Carl Friedberg (a pupil of Clara Schumann) and György Sándor (a pupil of Bartók).
Reviews
"Fine recording, good notes, and playing of notable expertise. " – American Record Guide
"Joseph Banowetz imbues these piano miniatures with such charm that they linger long in the ear. " – Piano News
"These are great performances, with lightning reflexes and quicksilver changes in mood. Banowetz clearly has studied them, but to his credit does not try to imitate them. Rather he has assimilated much of their musical values and tonal shadings into his own beautifully molded sound." – Fanfare
"Banowetz has great pianistic fun with the charming moments of Friedman's writing and invests the lyrical material with a significant depth of feeling." – Fanfare
"Banowetz is not only a superb performer of the music here, but he also has subtly refashioned their idiom to suit modern tastes. " – Fanfare
"All of the pieces here are impeccably recorded and played. Over his career, Joseph Banowetz has made many recordings and he sounds very much at home in this repertoire. …It's certainly a disc for those who favour out of the way early twentieth century piano music and perhaps those who are familiar with works by Godowsky. There is a similar perfumed elegance found in much of the music here." – MusicWeb International
"a fascinating feast of myriads of notes that have the clarity to bewitch the ear." – David Denton