Polish pianist Ignaz Friedman was one of the leading virtuosos of his day but was also a composer and a master transcriber. Friedman's transcriptions are both a delight for the listener and a challenge for the performer, and his creative imagination gives these delicious, charming and moving works a life of their own, introducing pianistic effects both breathtakingly bravura and disarmingly subtle while remaining faithful to the originals.
This recording was made on a modern instrument: Steinway, Model D
The Artist(s)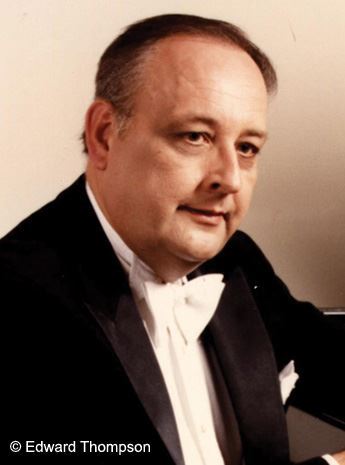 GRAMMY-nominated American pianist Joseph Banowetz was heard as recitalist and orchestral soloist on five continents, with performances with such orchestras as the St Petersburg Philharmonic, the Moscow State Symphony, the Prague and Bratislava Radio Orchestras, the Budapest Symphony, the Barcelona Concert Society Orchestra, the New Zealand Symphony, the Beijing National Philharmonic, the Shanghai Symphony, the Hong Kong Philharmonic, and the Seoul Philharmonic. Banowetz was also well known as an author. His book The Pianist's Guide to Pedalling (Indiana University Press) has to date been printed in seven languages. He was a graduate with a First Prize from the Vienna Akademie für Musik und Darstellende Kunst, and his teachers included Carl Friedberg (a pupil of Clara Schumann) and György Sándor (a pupil of Bartók).
The Composer(s)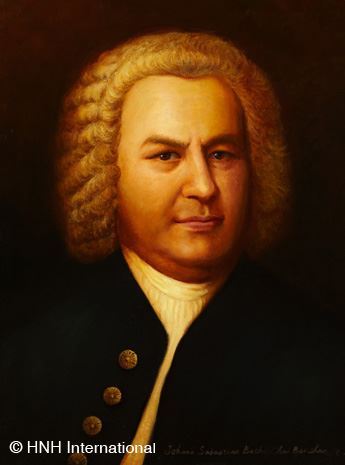 Johann Sebastian Bach belonged to a dynasty of musicians. In following inevitable family tradition, he excelled his forebears and contemporaries, although he did not always receive in his own lifetime the respect he deserved. Despite widespread neglect for almost a century after his death, Bach is now regarded as one of the greatest of all composers. Bach-Werke-Verzeichnis numbers, abbreviated to BWV, are generally accepted for convenience of reference.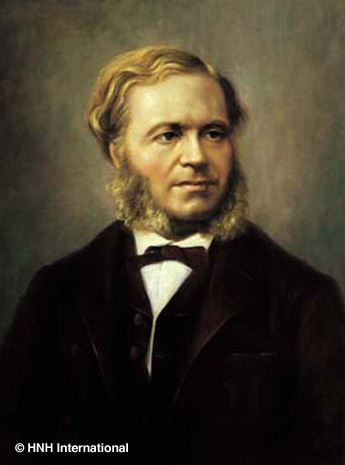 Born in Liège in 1822, César Franck was originally intended by his father for a career as a virtuoso pianist. In Paris his nationality excluded him at first from the Conservatoire, where he eventually failed to achieve the necessary distinction as a performer, turning his attention rather to composition. In 1846 he left home and went to earn his living in Paris as a teacher and organist, winning particular fame in the second capacity at the newly built church of Ste Clotilde, with its Cavaillé-Coll organ. He drew to himself a loyal and devoted circle of pupils and in 1871 won some official recognition as the nominated successor of Benoist as organ professor at the Conservatoire. A man of gentle character, known to his pupils as 'Pater seraphicus', he exercised considerable influence through his classes and performances although he remained, as a composer, something of an outsider in a Paris interested largely in opera.
Reviews
"Throughout this collection of transcriptions, our appreciation is aided immensely by Joseph Banowetz's almost serendipitous understanding of the period's style. Perhaps the most timeless selection on the CD is the Siciliano from a Bach flute sonata, which opens the album. Here everything seems to have fallen into place in the arrangement without a wasted note. Banowetz's rendition of it is exquisite, evoking the great pianist-composers of Friedman's time." – Fanfare
"Everything is lovingly and passionately performed by Joseph Banowetz on a Steinway D concert grand piano in a recording made in the Trinity Lutheran Church in Buffalo, NY. The sound captures the full tonality of that fine instrument in an ideal space. " – Fanfare
"Banowetz plays this music with affection and understanding, and with a strong technique that does not call attention to itself—no "playing to the gallery" here either. His legato playing and control over dynamics, as well as his balancing of chords, make this a most refined listening experience." – Fanfare
"This rewarding album can be enjoyed from two perspectives: first as a lovely program of sensitive transcriptions, and second as a historical record of how the modern era of the grand piano approached a much earlier era when the organ and harpsichord dominated. …Warmly recommended." – Fanfare
"Fine recording, good notes, and playing of notable expertise." – American Record Guide
"…stunningly well played and phrased throughout. …the piano sound is extremely well captured and the playing is fantastic. The music sustains interest throughout." – MusicWeb International
"The famous American pianist, Joseph Banowetz, displays his ability to charm the ear with the utmost delicacy." – David Denton