Among the first works composed in Berlin by the young José Viana da Mota were the Fantasiestück, Op. 2, brimming with Schumannesque cantabile, and the more fiery, Liszt-inspired Zwei Klavierstücke nach A. Böcklin. Written when the composer had established himself as one of the great virtuoso pianists of the Liszt school, the Rapsódias Portuguesas draw upon native fado tunes, religious and love songs and children's round dances to create a vivid and idealised mosaic of Portuguese national identity.
This recording was made on a modern instrument: Fazioli Grand Concert F278 Series, 2780413
The Composer(s)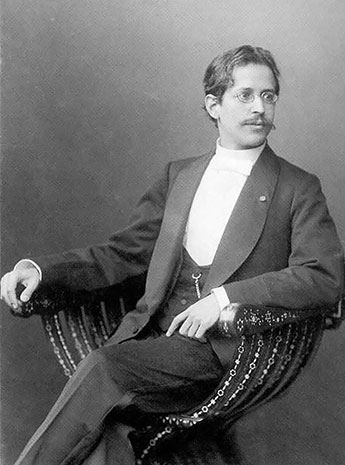 Born in the Portuguese African colony of São Tomé, José Viana da Mota (1868–1948) started out as a child prodigy, performing on the piano at the age of six for Fernando II, a prince of Saxe-Coburg. Viana da Mota achieved worldwide recognition as one of the leading exponents of the Lisztian piano school, both as a concert soloist and as a chamber musician collaborating with such distinguished partners as fellow pianist Ferruccio Busoni, violinist Pablo Sarasate and soprano Marcella Sembrich. He also enjoyed a brilliant teaching career at both the Berlin and Geneva conservatories, and in 1917 the Portuguese government appointed him head of a committee charged with reforming the teaching programme and methods of the the Lisbon Conservatory, of which he then became Director two years later. For the next three decades he was responsible for training several of the most acclaimed Portuguese pianists of the generations.