Esteemed as one of Germany's leading music critics, Ferdinand Pfohl never lost a passion for composition that had been nurtured in Leipzig. He wrote highly individual works for his own instrument, the piano, conceiving cycles that reveal harmonic daring and sophistication, often evocative of developments in impressionism. As Strandbilder ('Beach Pictures') shows, he mastered tonal painting—while in the compositional unity of Suite élégiaque, Bohemian and Russian elements mingle with the influence of one of his great heroes, Grieg.
This recording was made on a modern instrument: Steinway, Model D
The Artist(s)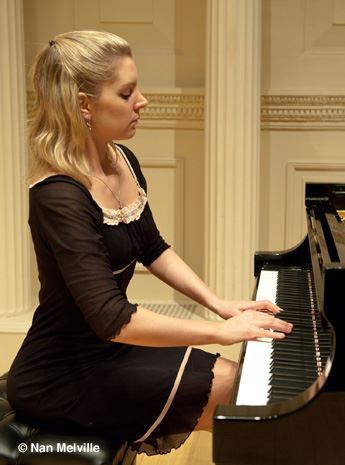 Artistic depth, technical superiority and a remarkable sense of tonal colour are the trademarks of the young German pianist Jamina Gerl. Competition triumphs and increasing concert engagements took her to prestigious venues across the world such as the Steinway Hall and Carnegie Hall in New York, the Tonhalle Düsseldorf, Kammermusiksaal Beethoven-Haus, Illsley Ball Nordstrom Recital Hall, Seattle, Sichuan Conservatory of Music Concert Hall and Munetsugu Hall, Nagoya. She has appeared on radio and TV recordings produced in cooperation with MDR, WDR, Dlf and Deutschlandfunk Kultur.
The Composer(s)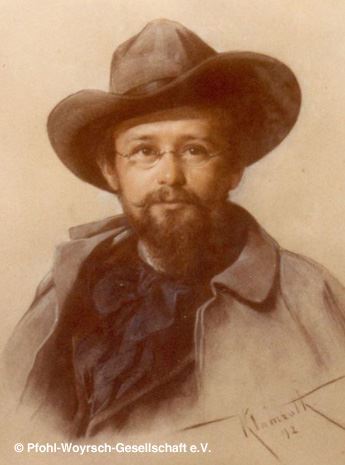 Ferdinand Pfohl was renowned chiefly as a music writer, particularly for his long years spent as music critic for the Hamburger Nachrichten ('Hamburg News'). However, he never lost his passion for composition, which he had first felt as a young man. Pfohl was born in 1862, spent his musical childhood and schooldays in the Bohemian town of Loket on the river Ohře (Elbogen an der Eger, in German) and after taking his Abitur (school leaving exams) at the Benedictine grammar school in Broumov (Braunau) in northern Bohemia, was set to have had a 'solid grounding in classical education'. He was initially persuaded by his father to begin studying law in Prague, in 1881, but shortly afterwards he appears to have undergone a kind of epiphany. At the first performance of Parsifal in Bayreuth after Wagner's death in 1883 Pfohl heard 'a distant voice' speak to him in a moment of high emotion 'You belong to music, to music and music alone, and music belongs to you: it is your lifeblood, your soul…'
Reviews
"The pianist takes this music earnestly, illuminates its stylistic qualities and musical characteristics. And she manages to rouse curiosity about Ferdinand Pfohl and his music." – Klassik heute
"Two great piano cycles that are definitely to be (re)discovered—"Strandbilder" (1892) and the more than 40 minutes long "Suite élégiaque" (1894)—have found their master pianist in Jamina Gerl. […] This CD is fantastic! " – Musik und Tanz
"I have very much enjoyed the two major, more mature works on this well recorded, performed and extremely long CD." – MusicWeb International