Hélène de Montgeroult was a student of Clementi in Paris. She survived the French Revolution – during which, as an aristocrat, her life was in grave danger – to become a celebrated pianist, composer and author of a famous piano method. Her compositional language in these nine sonatas is wide and includes Italianate models as well as elements that reflect the influence of Haydn and Mozart, with chromatic and surprising harmonies, contrasts of register, chorale-like nobility and brilliantly athletic finales. Featuring several world première recordings, these sonatas represent a major contribution to the French repertoire of the late Classical and early Romantic periods.
This recording was made on Steinway & Sons, Model D, No. 248200
The Artist(s)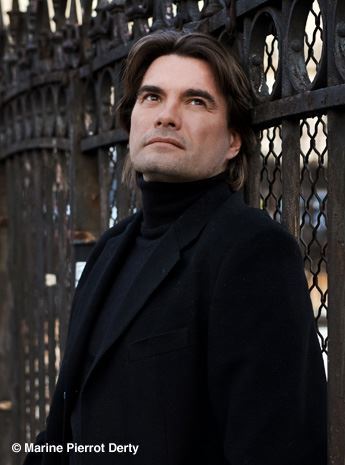 Nicolas Horvath began his music studies at Monaco's Académie de Musique et de Théâtre Prince Rainier III and soon began to make an impression on a number of artists who would become his mentors. Aged 16 he caught the attention of the American conductor Lawrence Foster before coming to the notice of several distinguished international pianists, including Liszt specialist Leslie Howard. He is the recipient of numerous awards, including First Prize at both the Scriabin and the Luigi Nono International Competitions. He has become noted for hosting concerts of unusual length, sometimes lasting over twelve hours, such as the overnight performance of the complete piano music of Erik Satie at the Paris Philharmonie before a cumulative audience of 14,000 people. In 2019 he performed alongside Philip Glass at the same venue in a programme devoted to the American composer's piano music. Horvath's extensive and varied discography on Grand Piano includes the highly acclaimed Philip Glass solo piano music edition, Glassworlds; the complete piano works of Erik Satie; piano sonatas by the Estonian composer Jaan Rääts and music by the American experimental composer Alvin Lucier; Carl Czerny's 30 Études; and lesser-known piano music by Claude Debussey, Anne-Louise Brillion de Jouy and Hélène de Montgeroult. Nicolas is a Steinway Artist.
Reviews
"[Horvath] has made another great recording of obscure repertoire like this current release… These are works that are well worth hearing, with superb playing, great recorded sound, and comprehensive booklet essays." – American Record Guide

"Nicolas Horvath's interpretation is impeccable in its clarity and brilliance" – Classica

"We (rediscover) a composer whose harmonic language and rhythmic vocabulary was constantly being reinvented… We would like to think that the marquise… would have appreciated Nicolas Horvath's energetic and very expressive interpretation." – Télérama
"This is music that is at times charming, at times "meaty" and direct, often full of overflowing notes, but it is very well constructed and intriguing, reminiscent of the music of her contemporary Muzio Clementi. We salute the (tireless) commitment of Nicolas Horvath for this more than interesting recording." – Musique classique & Co

"This first complete recording with the sonatas of a highly imaginative and very individual composer is an important addition to the catalog of recordings of her works." – Pizzicato