Daniel Gottlob Türk is best known for his influential pedagogical treatise Klavierschule (1789). His 48 inventive and varied keyboard sonatas were influenced by Sonatas of other North German composers such as C. P. E. Bach and J. W. Hässler. The five historical keyboards employed in this recording reflect the diversity of the instruments available in Türk's day. The twelve sonatas encompassed in his first and second collections show how the composer's sensitive, at times dramatic, oratorical style relates beautifully to the nuanced expressive capabilities of these instruments.
This recording was made on period instruments:
CD1, Sonata No. 1: Spinet by Johann Heinrich Silbermann, Strasbourg, 1785
CD1, Sonata No. 2; CD2, Sonatas Nos. 4 & 6: Harpsichord by Joseph Kirkman [Kirckman], London, 17895
CD1, Sonata Nos. 3 & 6; CD2, Sonata No. 2: Fortepiano by Anton Martin Thӱm, Vienna, ca. 1815–20
CD1, Sonata No. 4; CD2, Sonata No. 3: Tangent Piano by Frantz Jacob Spath & Christoph Friedrich Schmahl, Regensburg, ca. 1780
CD1, sonata No. 5; CD2, Sonatas Nos. 1 & 5: Clavichord by Johann paul Kraemer & Sons, Göttingen, 1804
The Composer(s)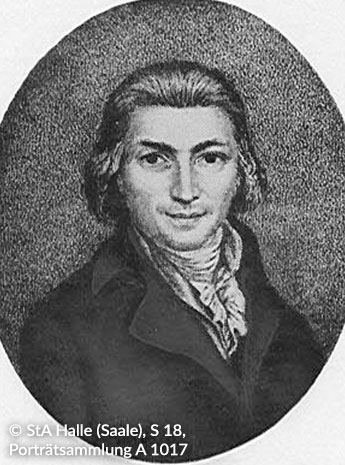 Today, Türk remains best known for his extensive and extremely detailed musical treatise, Klavierschule (1789), one of the most important sources for keyboard performance practice of the late 18th century. He is also well-known among piano teachers as the composer of a collection of useful keyboard miniatures, the Kleine Handstücke für angehende Klavierspieler, which systematically prepare beginning students for the many challenges of more advanced repertoire.
Reviews
"These are discs to listen to from start to finish, and enjoy as one would stroll from artwork to artwork at an exhibition." – Clavier Companion
"These are discs to listen to from start to finish, and enjoy as one would stroll from artwork to artwork at an exhibition." – Clavichord International
"The sheer variety of tone and tuning, let alone Tsalka's expert reading of Türk's highly expressive, idiomatic music, make these albums essential listening for all lovers of good music in authentic performance." – MusicWeb International
"These two discs offer a feast of stunning original keyboards showed off to good effect in music of great distinctiveness, stylishly performed." – British Clavichord Society
"Michael Tsalka […] knows the oeuvre of the composer like no other, and performs the music congenially—sometimes playfully, then dreamily and pensively, and of course, with plenty of lively virtuosity." – Bayerischer Rundfunk (Bavarian Radio)