Daniel Gottlob Türk was a North German composer, performer, theorist and pedagogue whose Klavierschule remains a vital source for late 18th century keyboard practice. Türk saw the keyboard sonata as the perfect medium for expressing the boldest and most experimental of ideas, and the Klaviersonaten Grössentheils für Kenner was his only collection dedicated to professional players. Symphonic novelties, exquisite polyphony and extreme contrasts of character and register are vividly brought to life on four historical keyboards from the Department of Musical Instruments at the Metropolitan Museum of Art, New York.
This recording was made on period instruments:
Sonata No. 1: Fortepiano by Conrad Graf (Vienna, Austria, ca. 1838);
Sonata No. 2: Clavichord by Christian Kintzing (Neuwied, Germany, 1763);
Sonatas Nos. 3 & 4: Grand Piano by Ferdinand Hofmann (Vienna, Austria, ca. 1790);
Sonata No. 5 and Sinfonia No. 6: Grand Piano, attr. to Johann Schmidt (Salzburg, Austria, ca. 1790–95)
The Composer(s)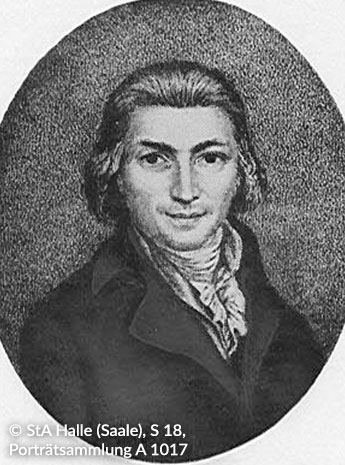 Today, Türk remains best known for his extensive and extremely detailed musical treatise, Klavierschule (1789), one of the most important sources for keyboard performance practice of the late 18th century. He is also well-known among piano teachers as the composer of a collection of useful keyboard miniatures, the Kleine Handstücke für angehende Klavierspieler, which systematically prepare beginning students for the many challenges of more advanced repertoire.
Reviews
"Tsalka's performances, with subtle and tasteful ornamentation, are a special treat…" – MusicWeb International
"On the whole this is strong, tasteful playing." – American Record Guide

"The marvellous authenticity of Tsalka's intimately expressive yet deeply intellectual performances here are a compelling testimony to an unjustly forgotten polymath." – artmusicreviews.co.uk