With two world première recordings, this programme highlights the Romantic and spiritual side of contemporary music from Russia and Eastern Europe. Galina Ustvolskaya's early Concerto expresses a vision of beauty and suffering in a tonal language quite unlike her later works. Giya Kancheli's Sio or 'breeze' is notable for its striking use of silence, as well as modal tunes, bass drones and wide dynamic extremes derived from Georgian folk music. Silvestrov's devotional Hymn reflects his approach to music as "a song the world sings about itself". Elisaveta Blumina's acclaimed recording of Silvestrov's solo piano works can be heard on GP639.
This recording was made on a modern instrument: Steinway Model D 521 680 (1992/2003)
The Artist(s)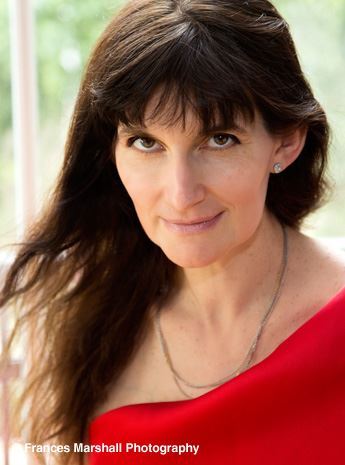 Echo Klassik Awards prizewinner and artistic director of the Hamburg International Chamber Music Festival, Elisaveta Blumina belongs to a generation of musicians who put the music centre stage, and is steeped in the great Russian piano tradition of Heinrich Neuhaus. She has achieved international recognition with performances at New York's Carnegie Hall, the Berliner Philharmonie, the Laeiszhalle and Elbphilharmonie in Hamburg and the Auditorio Nacional de Música in Madrid, among others, and is frequently invited to appear at music festivals across Europe and the US. Blumina has appeared as a guest soloist with many orchestras including the Dresdner Philharmonie, Moscow Virtuosi and Sinfonia Varsovia with conductors such as Thomas Sanderling, Yuri Temirkanov and Vladimir Spivakov. She is one of the leading interpreters of 20th- and 21st-century music and is currently recording the complete piano works of Mieczysław Weinberg. She has released over 34 internationally acclaimed albums on labels such as cpo, Capriccio and Naxos.
The Composer(s)
The Georgian composer Giya Kancheli was born in 1935 and studied at the Tbilisi Conservatoire. Now living in Belgium, he is one of the many composers from the former Soviet Union whose music has only become familiar in the West since the 1990s. Although his works have explored the elemental subjects of grief, fear, solitude and protest, they also touch on topics such as nostalgia and innocence. His personal credo is perhaps best expressed in his own words: the music', like life itself, is inconceivable without romanticism. Romanticism is a high dream of the past, present, and future—a force of invincible beauty which towers above, and conquers, the forces of ignorance, bigotry, violence, and evil.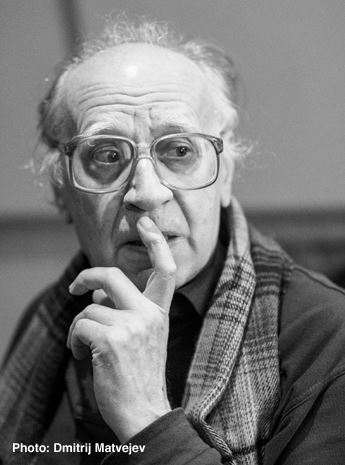 Silvestrov is considered one of the leading representatives of the "Kiev avant-garde", which came to public attention around 1960 and was violently criticized by the proponents of the conservative Soviet musical aesthetic. In the 1960s and 1970s his music was hardly played in his native city; premieres, if given at all, were heard only in Russia, primarily in Leningrad (now St. Petersburg), or in the West. His Spectrums for chamber orchestra, for example, was premiered to spectacular acclaim by the Leningrad Philharmonic under the baton of Igor Blashkov in 1965. In 1968 the same conductor gave the premiere of the Second Symphony.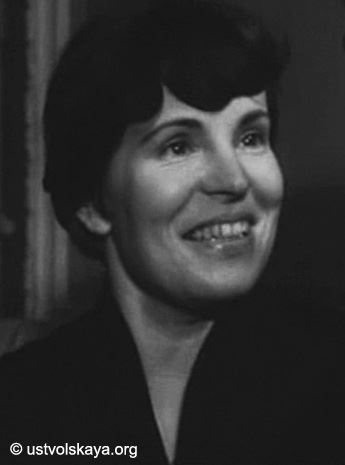 Much has been written about Galina Ustvolskaya's professional and personal relationship with Shostakovich, but she took grave exception to the fact that she was always defined in terms of her gender and by whom she was taught—Shostakovich. In 1994 she declared that not once 'during my studies at the Conservatoire, which I spent in his class, was Shostakovich's music close to me. Nor was his personality'. Even at the age of 80 she complained that her music was still being compared to Shostakovich's rather than being judged on its own terms. Ustvolskaya believed that she was patronised as a woman composer, with the implication that in some ways she was perceived as a lesser artist. Drawing comparisons between her own creative approach and that of her fellow Russian composers, she acidly remarked that the men were never defined solely in terms of their sex and who their teachers were. To lend force to her argument, she said how unlikely it is that one would come across an article beginning 'Rodion Shchedrin is a male composer and pupil of Yuri Shaporin…'
Reviews
"A marvelous release with everything right: good music, good playing, and good production. The performances are superb and the sound a noteworthy example of what a recorded piano should sound like." – American Record Guide
"Excellent performances are given throughout from Blumina and the Stuttgart Chamber Orchestra under Thomas Sanderling. This music isn't about virtuosity or high-level technical skills, but the sheer amount of rhythmic unison and the radical simplicity of the textures make perfect ensemble and tuning a key requirement, and that is exactly what we hear." – Fanfare
"…very worthwhile, contentful release. Both Blumina and Sanderling/Stuttgart Chamber Orchestra put a good deal of care and commitment into the realizations. The results are quite exemplary. Bravo!" – Gapplegate Classical-Modern Music Review
"Elisaveta Blumina handles Silvestrov's silky textures with sensitivity, and the orchestra supports her with easy precision. This is another album from Grand Piano, the commendable label focusing on piano music that is off the beaten track and repeatedly presenting the most beautiful discoveries." – Spiegel Online
"Interpretations and sound quality score quite high marks, as do the booklet notes." – Klassik heute

"The musicians find great empathy with the spirit of this music and achieve an overwhelming intensity…transitions are managed seamlessly and the melting tone is constantly soothing on the ear. " – Concerti
"This is a unique coupling occupying itself with Russia's 'new spiritualism'." – MusicWeb International

"Elisaveta Blumina, Dublin-based, is the capable soloist, and the Stuttgart Chamber Orchestra play well for Londoner Thomas Sanderling, whose father conducted the second performances of many of Shostakovich's works." – Musical Toronto