Despite her tragically brief life, Vítezslava Kaprálová is now considered the most important female Czech composer of the 20th century, her prolific output abundant with fresh and bold ideas, passion, tenderness and youthful energy. This in-depth exploration, representing some of the very best of her music, includes early gems such as the April Preludes, the exquisite and sophisticated Variations, the remarkable Sonata appassionata and her final Dance for piano, reconstructed by Giorgio Koukl from its only surviving sketch.
This recording was made on a modern instrument: Steinway, Model D
The Artist(s)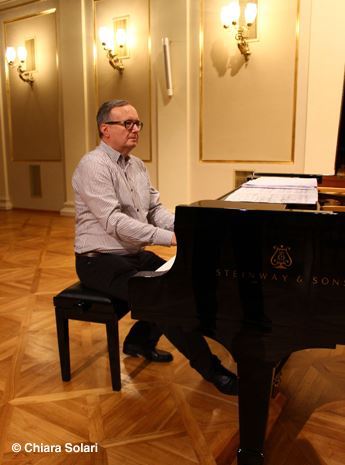 Giorgio Koukl is a Czech pianist/harpsichordist and composer. He studied at both the Conservatories of Zürich and Milan, where he took part in the masterclasses of Nikita Magaloff, Jacques Février and Stanislas Neuhaus, and with Rudolf Firkušný, friend and advocate of Czech composer Bohuslav Martinů. It was through Firkušný that Koukl first encountered Martinů's music, prompting him to search out his compatriot's solo piano works. Since then he has developed these into an important part of his concert repertoire and is now considered one of the world's leading interpreters of Martinů's piano music. As a logical continuation of this work, Koukl has recorded the complete solo piano works of Paul Le Flem, Alexander Tcherepnin, Arthur Lourié, Vítězslava Kaprálová, Witold Lutosławski, and more recently, Alexandre Tansman, Vittorio Rieti and Tibor Harsányi.
The Composer(s)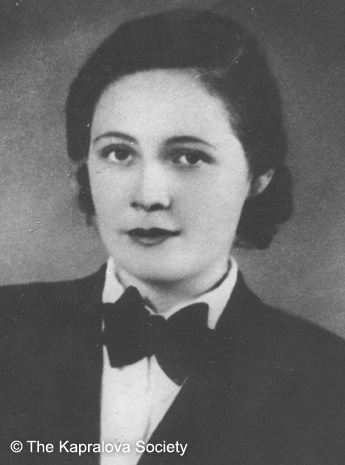 Like her composer father, Kaprálová was drawn to piano as her natural instrument, and piano compositions are well represented in her relatively large creative output that includes about fifty compositions. Piano also played a crucial role in her music as a compositional tool with which she experimented in both smaller and larger forms. It is therefore not surprising that her most original and sophisticated works are for this instrument: from her Sonata appassionata and Piano Concerto in D Minor to April Preludes and Variations sur le carillon de l'église St.-Etienne-du-Mont (and the Martinu–influenced, neoclassical Partita in which piano also plays an important percussive role). Piano compositions arguably represent the best of Kaprálová's music which abounds in fresh and bold ideas, humour, passion and tenderness, and is imbued with youthful energy.
Reviews
"His [Giorgio Koukl] technique is so pristine that a listener quickly takes it for granted, and after hearing him, what one remembers most of all is his sheer musicality! His sense of touch, articulation, phrasing, and use of tone colors and vast contrast in dynamics are remarkable." – The Kapralova Society Journal

"[Kapralova's] music moves between neoclassicism and modernism, characteristic of the interwar period, always with an original freshness… Giorgio Koukl presents these with pieces with his usual effectiveness." – Ritmo
"…[this CD] is up to the permanent high standards of the Grand Piano label and the performances and interpretations are exemplary. …this maybe repertoire virtually unknown but what a treat it is and is utterly impossible not to recommend it wholeheartedly." – Dvořák Society Newsletter

"Giorgio Koukl's chronicle of [Kaprálová's] life at the piano provides compelling listening." – Musical Toronto
"a thoroughly fascinating disc and a great introduction to a composer who definitely deserves to be better known." – The Art Music Lounge
"It is good to see pianists of the stature of Giorgio Koukl putting out to largely uncharted waters. …The results in this first account of Kaprálová's complete piano music are stirringly impressive… " – MusicWeb International
"…a fabulous, thoroughly enjoyable and fascinating disc of truly inspirational music." – MusicWeb International