The Artist(s)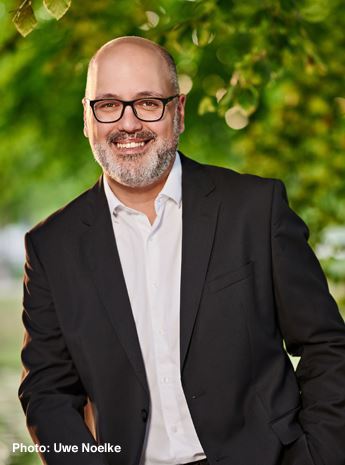 Born in Vienna, Gottlieb Wallisch first appeared on the concert platform when he was seven years old, and at the age of twelve made his debut in the Golden Hall of the Vienna Musikverein. A concert directed by Yehudi Menuhin in 1996 launched Wallisch's international career: accompanied by the Sinfonia Varsovia, the seventeen-year-old pianist performed Beethoven's 'Emperor' Concerto. Since then Wallisch has received invitations to the world's most prestigious concert halls and festivals including Carnegie Hall in New York, Wigmore Hall in London, the Cologne Philharmonie, the Tonhalle Zurich, the NCPA in Beijing, the Ruhr Piano Festival, the Beethovenfest in Bonn, the Festivals of Lucerne and Salzburg, December Nights in Moscow, and the Singapore Arts Festival. Conductors with whom he has performed as a soloist include Giuseppe Sinopoli, Sir Neville Marriner, Dennis Russell Davies, Kirill Petrenko, Louis Langrée, Lawrence Foster, Christopher Hogwood, Martin Haselböck and Bruno Weil. Orchestras he has performed with include the Vienna Philharmonic and Vienna Symphony Orchestras, the Royal Liverpool Philharmonic, the Gustav Mahler Youth Orchestra, the Frankfurt Radio Symphony, the Festival Strings Lucerne, the Franz Liszt Chamber Orchestra in Budapest, the Musica Angelica Baroque Orchestra in Los Angeles, and the Stuttgart Chamber Orchestra.
The Composer(s)
Eduard Bornschein was a music pedagogue who had founded his own conservatory in Saarbrücken.
Max Butting was a prolific author of 10 symphonies and 10 string quartets. He was born and died in Berlin, and was able to survive during the War years by joining the Nazi Party in 1940.
Eduard Erdmann was the youngest of four brothers and began his piano lessons at around the age of eight. A year later Erdmann's father, who was a lawyer, moved the family to Riga and in 1912 Erdmann began to study with Bror Möllesten, a pupil of Leschetizky. He then had lessons from Jean du Chastain and also received tuition in theory and harmony from the organist of Riga cathedral, Harald Creutzberg.
Gieseking was an incredible sight-reader and had a photographic memory. He is renowned today for his interpretations of Debussy and Ravel, for his impressionistic washes of sound and colour, and particularly for his finely graded sounds from piano to the barely audible. He did, however, have a wide repertoire that included concertos by Tchaikovsky and Rachmaninov, piano sonatas by Scriabin, and works by Schumann, Beethoven, Mozart and Bach. Gieseking also played a great deal of contemporary music by composers such as Busoni, Hindemith, Korngold, Krenek, Poulenc, Pfitzner, Schoenberg and Stravinsky, many of whom dedicated works to him. At his London debut in October 1923 he played Bach's English Suite in D minor, Scriabin's Piano Sonata No. 4 Op. 30, and Schumann's Waldszenen Op. 82, although a critic at the time complained that the programme, 'chiefly of small movements', offered no opportunity of testing Gieseking's interpretative powers. However all the attributes admired in his recordings of Debussy and Ravel were evident back in 1923. 'Mr Gieseking's skill is great enough in some ways… and his pianissimo now and then becomes as nearly nothing as is possible to imagine… The Bach was played with perfect clarity and his tone gradations here and in the Debussy pieces were masterly.'
Musicologist and critic Kurt Herbst wrote a thesis on Beethoven, whose last piano sonata – it has been pointed out many times – has elements of 'protojazz'. Not so strange then, that many Beethoven experts such as Schnabel, Gieseking and Erdmann, found the complex syncopation of jazz as a sort of natural development of modern music.
Up to the year 1920 Eduard Künneke's works were indistinguishable, in tone and setting, from those of the Viennese tradition. However, with Der Vetter aus Dingsda, Op. 13 ('The Cousin from Nowhere', Berlin, 1921) he had his first resounding success, also due to the dance music he inserted, and the modern orchestration. For the first time he introduced saxophone, celesta and banjo in operettas. Writing in a late-Romantic and exotic orchestration of popular impact, Künneke proved also to be a born melodist, and the Batavia Fox-Trot is a good example of the catchiness of his music.
Leopold Mittmann had a double life, torn between the classical piano accompaniment and a successful career in light music as a member of the famous quartet (of four pianists) called Erstes Klavier Quartett (or ERKLA). The ERKLA had composer Rio Gebhardt and, later, Franz Mittler as members.
Bernard Sekles Sekles had been Hindemith's (and Adorno's) teacher, was also one of the first European composers to use jazz elements in his music, as early as 1919.
Reviews
"This is intoxicating fun: a disc of foxtrots from post-World War I Germany. Wallisch's playing combines virtuosity with the lightest of touches." – The Arts Desk
"Gottlieb Wallisch plays Hindemith with the easy, relaxed swing of a Joplin rag. Charming!" – Fanfare
"Wallisch performs these pieces and their varying tempos with excellent pianism and grace. … As a follow-up to Volume 1, this new edition is outstanding." – American Record Guide
"Gottlieb Wallisch is clearly committed to this genre of music. It is played here with swing, verve, and a comprehensive understanding of the technical requirements of this style. There is nothing condescending or patronising." – MusicWeb International
"One of the year's most surprising and consistently charming recording projects continues to gather steam. The second volume of the pianist Gottlieb Wallisch's "20th Century Foxtrots" compendium—this time focused on works by German composers—follows up on the sprightly success of the initial set, which was devoted to works by Austrian and Czech musicians." – The New York Times
"Fabulous playing, and there are more Wallisch discs to come." – Yorkshire Post