This acclaimed edition covering the early 20th century's fashionable wave of hot dance music from America into Europe now takes us to Switzerland. One luxury hotel owner was able to boast that 'only here, and at the Savoy Hotel in London, can you hear real jazz'. The trend for hotel bands spread its influence to all corners of 'light' and 'classical' musical culture, and Switzerland, as a popular destination for international travel, became an epicentre for this worldwide dance fever. 20th Century Foxtrots • 5 presents more evocative piano rarities from this Golden Age, performed with panache and grace by Gottlieb Wallisch.
The Artist(s)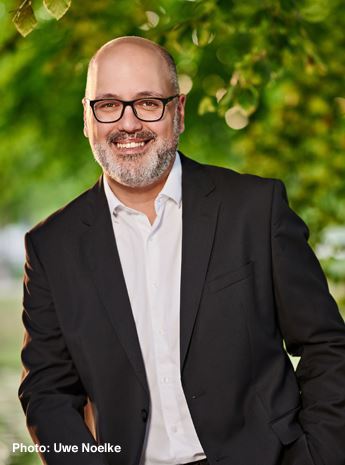 Born in Vienna, Gottlieb Wallisch first appeared on the concert platform when he was seven years old, and at the age of twelve made his debut in the Golden Hall of the Vienna Musikverein. A concert directed by Yehudi Menuhin in 1996 launched Wallisch's international career: accompanied by the Sinfonia Varsovia, the seventeen-year-old pianist performed Beethoven's 'Emperor' Concerto. Since then Wallisch has received invitations to the world's most prestigious concert halls and festivals including Carnegie Hall in New York, Wigmore Hall in London, the Cologne Philharmonie, the Tonhalle Zurich, the NCPA in Beijing, the Ruhr Piano Festival, the Beethovenfest in Bonn, the Festivals of Lucerne and Salzburg, December Nights in Moscow, and the Singapore Arts Festival. Conductors with whom he has performed as a soloist include Giuseppe Sinopoli, Sir Neville Marriner, Dennis Russell Davies, Kirill Petrenko, Louis Langrée, Lawrence Foster, Christopher Hogwood, Martin Haselböck and Bruno Weil. Orchestras he has performed with include the Vienna Philharmonic and Vienna Symphony Orchestras, the Royal Liverpool Philharmonic, the Gustav Mahler Youth Orchestra, the Frankfurt Radio Symphony, the Festival Strings Lucerne, the Franz Liszt Chamber Orchestra in Budapest, the Musica Angelica Baroque Orchestra in Los Angeles, and the Stuttgart Chamber Orchestra.
The Composer(s)
A pupil of Volkmar Andreae's in Zurich was Conrad Beck, who went on to specialise in Paris with Jacques Ibert. During his stay in Paris, a member of the École de Paris, Beck wrote the Zwei Tanzstücke ('Two Dance Pieces', published by Schott, 1928).
José Berr, a German-born and educated composer and conductor (studies in Munich with Thuille and Rheinberger), was linked to Busoni and his circle in Zurich. Here he ran his own private conservatory for 30 years, where he had Czesław Marek among the teachers. He composed mainly operas, but also chamber music, music for solo piano and three ballets.
René Gerber was a pupil of Volkmar Andreae in Zurich and then opted, like many of his French-speaking colleagues, for a comparison with French teachers, including Paul Dukas, Pierre Dupont and Nadia Boulanger. He thus underwent a definitive influence in the direction of French clarity and the well-defined, diatonic structures favoured by neo-Classicism. He was director of the Neuchâtel Conservatory until 1951, when he retired to devote himself to his own art gallery and composition. Gerber was a prolific orchestral composer and also wrote two operas, a genre little frequented by Swiss composers.
Émile Jaques-Dalcroze is best remembered today for his development of Eurhythmics which teaches the appreciation of music through movement. Jaques-Dalcroze was a composer of considerable stature in his own right, with a prolific output for piano. A pupil of Delibes and Fauré in Paris, but also of Bruckner and Fuchs in Vienna, he focused his musical practice and pedagogy on certain elements that it had in common with jazz, including of course variations in rhythm and (at least in dance) improvisation.
A composition pupil of Émile Jaques-Dalcroze and Volkmar Andreae, Walter Lang worked as a teacher at the Jaques-Dalcroze Institute in Geneva, in Basel and in Hellerau, but was above all a pianist and composer.
André-François Marescotti, from Carouge, trained at the Geneva Conservatory, who was a pupil of Jean Roger-Ducasse in Paris, could also belong to the same school. His music draws on models such as Chabrier, Ravel, Debussy, by his own admission.