Alexander Spendiarov (1871–1928) was a student of Rimsky-Korsakov and a close friend of Glazunov who wrote that he was a 'musician with an impeccable, widely versatile technique'. Spendiarov's music combines Russian and Armenian elements and is saturated in folkloric influence—and he vitally enriched the expressive range of Armenian music as a composer, pedagogue and champion of his contemporaries. His piano works, both for solo instrument and for chamber forces, show the range of his gifts, not least his romances and lullabies, and range across his entire compositional life. Spendiarov's songs, heard here in piano transcriptions by Villy Sargsyan, perfectly preserve the unique timbres and textures of these works.
This recording was made on a modern instrument: Steinway, Model D. 274
The Artist(s)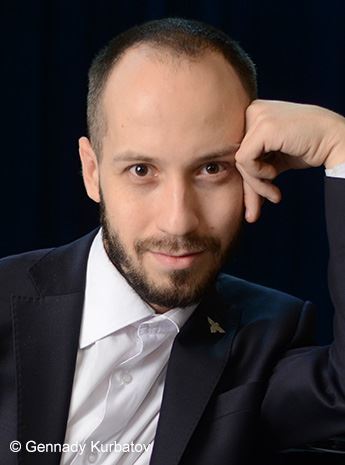 Mikael Ayrapetyan is a pianist, composer and producer. He is also the founder and artistic director of the music project Secrets of Armenia, which aims to increase international awareness of Armenian classical music, and actively organises concerts featuring Armenian music in venues around the world, for which he is producer, artistic director and pianist. Born in 1984 in Yerevan, Armenia, he studied at the Moscow Tchaikovsky State Conservatory, and continues to uphold the performing traditions of the Russian piano school, of which Konstantin Igumnov, Samuel Feinberg and Lev Oborin are luminaries. His repertoire ranges from the Baroque to the contemporary and includes rarely performed works by Armenian composers. His recording of Eduard Bagdasarian's piano and violin music [GP664] earned a five-star rating from International Piano, and his album of Haro Stepanian's 24 Preludes [GP760] was praised as a "discovery" by both Classica and Piano News.
Yulia Ayrapetyan is a US-based pianist, producer and teacher. She has performed across the United States, Europe, Russia, Armenia and China. She actively supports and participates in recordings and concerts for her husband Mikael Ayrapetyan's project, Secrets of Armenia. Yulia Ayrapetyan has actively studied various musical and pedagogical systems, and in 2012 created and implemented her pedagogical methodology for children, based on accessibility, ease of perception and individual approach.
The Composer(s)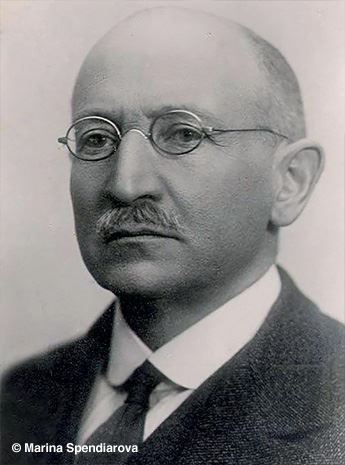 Russian and Armenian musical elements are successfully combined in the music of Alexander Spendiarov. An apprentice of Rimsky-Korsakov and a close friend of Glazunov, Spendiarov was a master orchestrator and an inventive instrumentalist whose music is saturated with the folk music of the region and boundless lyricism. His works undoubtedly reflect the creative assimilations and traditions of the Russian classical music school, and above all, that of Rimsky-Korsakov. He expanded the ideological and thematic range of Armenian music, and enriched its means of expression by raising the level of musical professionalism in Armenia.