Josef Hofmann was one of the greatest Romantic virtuosi of his age, a towering technician and a poet of the keyboard. He also wrote extensively for the piano, crafting a richly contrasted set of Charakterskizzen, Op. 40, a Sonata in F major, Op. 21 that reveals the influence of Schumann, and a finely wrought Theme and Variations and Fugue, Op.14. Artem Yasynskyy won the Hofmann Prize at the First German Piano Competition of Polish Music in Hamburg in 2013.
The Artist(s)
Artem Yasynskyy won the 2015 Cincinnati World Piano Competition, with his spectacular performance of the Tchaikovsky Concerto. In addition to winning the gold medal, he has also been given the opportunity of a solo recital in New York City. He is a prizewinner in several competitions, including the Horowitz International Piano Competition for Young Pianists, held in Kiev, and the inaugural 2013 German Piano Competition of Polish Music, in which he was awarded the Hofmann Prize. This ultimately led to his becoming a Grand Piano artist with an acclaimed album of Józef (Josef) Hofmann's works.
The Composer(s)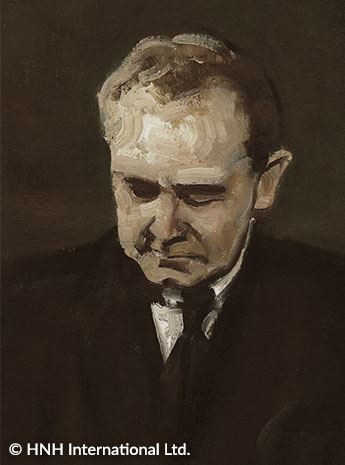 Like so many other performing artists of the past, Hofmann was equally at home composing. His output includes a symphony, five piano concertos and a considerable quantity of solo piano music. Some of his smaller pieces appeared under the pseudonym Dvorsky (which is actually the Polish equivalent of Hofmann). He delighted in the fiction that Michel Dvorsky was a reclusive young Frenchman who modestly sent his efforts to Hofmann for evaluation. The humour behind this innocent little deceit is akin to that of the violinist Fritz Kreisler, who famously ascribed the names of little-known composers to some of his own slighter pieces. Hofmann's compositions are positioned very firmly in the Romantic tradition. To his contemporaries, familiar with the recent work of Debussy or Scriabin, they probably came across as old-fashioned, but now that sufficient time has passed we can simply enjoy the music on its own terms without worrying about whether it is 'modern' enough.
Reviews
"This CD is a fine sampler of Hofmann's well-crafted material… Hofmann's music is charming and honest, well worth listening to for fans of golden age pianism." – Fanfare
"…[Mr. Yasynskyy] brings authority and panache to all the performances, and his considerable technique serves the music's expression instead of calling attention to itself. The sound is excellent." – American Record Guide
"Yasynskyy, with exemplary articulation, phrases ['Kaleidoskop'] beautifully." – Gramophone