This program reverses time, revealing the Metamorphosis in Glass's work from his 1980s film and theatre transcriptions, through The Olympian composed for the Los Angeles Olympiad, to rarities such as the dreamlike Coda. The Trilogy Sonata highlights Glass's renowned operas from the celebratory Akhnaten Dance to the stately Satyagraha and landmark Einstein on the Beach. The dazzling pulse-patterns of Two Pages make it a milestone of minimalism, while the Sonatina No. 2 is a pre-minimalist work composed under the influence of Darius Milhaud.
This recording was made on modern instruments:
Tracks 1–7, 9, 11, 12: Fazioli Grand Piano 2780649
Tracks 8, 10, 13: Steinway Model D 499495
The Artist(s)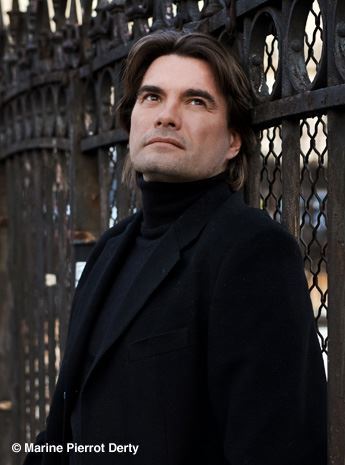 Nicolas Horvath began his music studies at Monaco's Académie de Musique et de Théâtre Prince Rainier III and soon began to make an impression on a number of artists who would become his mentors. Aged 16 he caught the attention of the American conductor Lawrence Foster before coming to the notice of several distinguished international pianists, including Liszt specialist Leslie Howard. He is the recipient of numerous awards, including First Prize at both the Scriabin and the Luigi Nono International Competitions. He has become noted for hosting concerts of unusual length, sometimes lasting over twelve hours, such as the overnight performance of the complete piano music of Erik Satie at the Paris Philharmonie before a cumulative audience of 14,000 people. In 2019 he performed alongside Philip Glass at the same venue in a programme devoted to the American composer's piano music. Horvath's extensive and varied discography on Grand Piano includes the highly acclaimed Philip Glass solo piano music edition, Glassworlds; the complete piano works of Erik Satie; piano sonatas by the Estonian composer Jaan Rääts and music by the American experimental composer Alvin Lucier; Carl Czerny's 30 Études; and lesser-known piano music by Claude Debussey, Anne-Louise Brillion de Jouy and Hélène de Montgeroult. Nicolas is a Steinway Artist.
The Composer(s)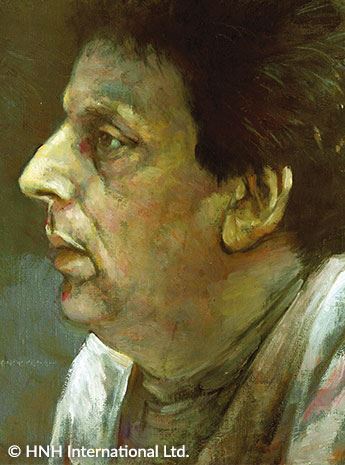 Piano is Philip Glass' primary instrument (he also studied violin and flute); he composes at the keyboard. With its seemingly contradictory elements of lyricism and percussiveness, it is in some ways the ideal medium for Glass' musical language. With its deep roots in tradition (spanning the Classical, Romantic and Modern eras), the instrument embodies the composer's desire to merge new ideas with classic forms. It is perhaps via piano (and, by extension, keyboard) that performers and listeners can make the most direct and personal contact with Glass' musical genius.
Reviews
"…performances are fine and demonstrate as always Horvath's intense, almost romantic expressive choices for the music. Glass's music benefits from this approach very nicely." – American Record Guide
"Young pianist Nicolas Horvath has a very impressive reputation as a Liszt interpreter. …At the keyboard he extracts thematic material from the rotating structures that Glass sets spinning like so many Buddhist prayer wheels. In doing so he compels the listener to experience the music more melodically than its hypnotic patterns might otherwise allow. This kind of versatility makes Horvath a compelling interpreter and presents the repertoire in a deeply engaging and listenable way." – The WholeNote
"This Nicolas Horvath program reverses time, revealing the metamorphosis in Glass's work from his 1980s film and theatre transcriptions, through The Olympian composed for the Los Angeles Olympiad, to rarities such as the dream-like Coda." – Midwest Tape