Maltese composer Karl Fiorini is a European without frontiers – the compositions in this album reflect his early detachment from a Mediterranean identity towards a more varied and intense sound world. Trio Lamina features elements of Bartók's 'night music' in its complex sub-sections, whereas Fiorini's two piano studies, which predate his move to Paris, already exude a Gallic ambience. Influenced by North African folk music, the Piano Trio expands his global reach, and the Piano Sonata, a gritty virtuoso concert piece, shifts geographical influence towards Eastern Europe to powerful effect. All of these world première recordings were recorded in the presence of the composer.
This recording was made on a modern instrument: Steinway & Sons, Model D. 274 (2011)
The Artist(s)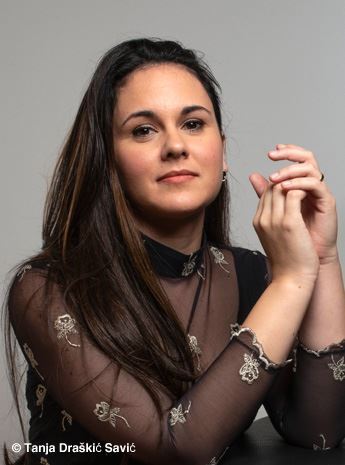 The Maltese pianist Charlene Farrugia studied with Dolores Amodio and then Diana Ketler at the Royal Academy of Music in London. For several years subsequently she was mentored by Boris Petrushansky. She gained her doctorate in performance under Kenneth Hamilton with a thesis on piano repertory for the left hand. In 2018 she received Malta's International Achievement Award. For her contribution to the music profession she was made an Associate of the Royal Academy of Music in 2020. An ambassador of EMMA for Peace, the Euro Mediterranean Music Academy, under the auspices of UNESCO, she is now professor of piano at the Music Academy, Juraj Dobrila University of Pula, Croatia. For more information, visit www.charlenefarrugia.com.
The Composer(s)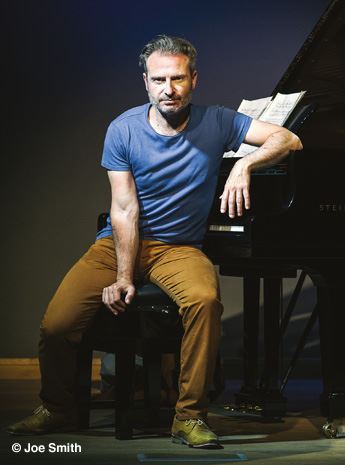 Composer Karl Fiorini is internationally recognised as one of the new voices in classical music. Fiorini's prolific career started at the age of 10, whose opus today totals more than 50 compositions, ranging from solo to chamber music to orchestral works. His repertoire includes two violin concertos, four piano concertos, a cantata and two symphonies as well as numerous works for orchestra both with and without voice. His style is marked with a sense of self-mockery and eclecticism, without lapsing into clichés.
Reviews
"The performers bring out the best in the scores, rendering them all with marvelous skill, vigor, transparency, and commitment…" – American Record Guide

"The performances are exemplary with all four instrumentalists making light and sympathetic work of Fiorini's often challenging writing." – Planet Hugill