Cartas Celestes (Celestial Charts) is one of prolific Brazilian composer José Antônio Rezende de Almeida Prado's most important achievements. Exploring every kind of resonance and sound the piano has to offer and using a new harmonic language called "transtonality", this set of works is described by pianist Aleyson Scopel as "a heroically audacious cycle" that depicts the sky and constellations in "colours, light, darkness and an almost mythological understanding and approach to the universe".
This recording was made on a modern instrument: Hamburg Steinway & Sons Concert Grand Model D
The Artist(s)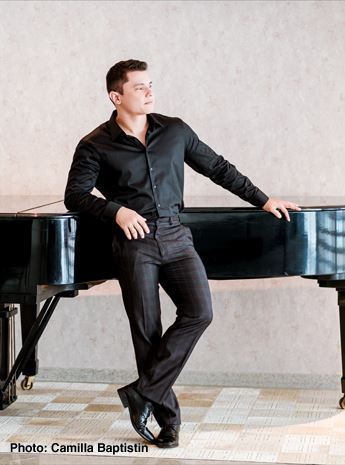 Brazilian pianist Aleyson Scopel has performed worldwide in solo, chamber and concerto settings. A recipient of the Nelson Freire and Magda Tagliaferro awards, he has also won numerous prizes in international competitions such as the William Kapell, Villa-Lobos, Corpus Christi, Kingsville and Southern Highland International Piano Competitions. His performance of the first set of Cartas Celestes by Almeida Prado was thus received by the composer: 'It came straight from heaven! Meteor Showers, radiant constellations, glowing nebulae and a transcendental vitality marked the genial interpretation of this colossal pianist.' Prado would later dedicate to Scopel the 15th set of the series. Aleyson Scopel graduated with distinction in performance and academic honours from the New England Conservatory of Music, in Boston.
The Composer(s)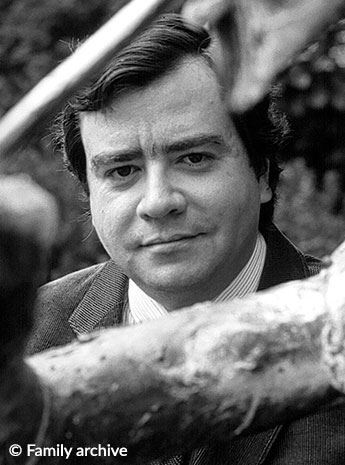 One of the most prolific composers to emerge from Brazil, José Antônio Rezende de Almeida Prado began as a cultivator of nationalism, studying with Camargo Guarnieri, but as a pupil of Boulanger and Messiaen in Paris was compelled to look for other means of self-expression, attaining a level of aesthetic freedom which encompassed atonalism, post-serialism, extended and free tonalism. Among his most important achievements, referred to by him as an "incredible adventure", are his 18 Cartas Celestes (Celestial Charts), a set of works depicting the sky and constellations, in which he adopted a new harmonic language called "transtonality". Of the 18 Cartas Celestes, 15 are written for solo piano, while the remaining three are scored two pianos and symphonic band (No. 7), for violin and orchestra (No. 8) and for piano, marimba and vibraphone (No. 11).
Reviews
"…Scopel's pianistic skills are extraordinary but it is primarily his intense identification with this music that makes the performances so great." – The Art Music Lounge
"Aleyson Scopel, a compatriot of the composer, has recorded authorised editions of four of the fifteen cycles he composed for solo piano. …[he] appears fully absorbed in José Almeida Prados' world for piano and is in complete control of the music's energy, which occasionally erupts with force." – Piano News
"Melodic gestures are flashy and grand, colorful and expressive, but without falling into tired predictability. This music is clear but not too familiar, amorphous and long-winded but listenable in the moment. …Scopel's performances are fine." – American Record Guide
"This musical cartography of the sky and the constellations uses a very elaborate piano language in which colours and dynamics are used to display a sonic picture of the cosmos. Scopel's playing is clear and direct, very engaged and full of suspense." – Pizzicato
"It is music of high modernist adventure, played impeccably and expressively by Aleyson Scopel. Volume one comes through with but four of what appears to be a monumental piano opus, ambitious and dramatic, singular and vividly gestural. I am much taken with the music and its performance. …Highly recommended." – Gapplegate Classical-Modern Music Review
"Challenging in every way to the performer, they here have a superb advocate in the Brazilian-born, Aleyson Scopel, the dedicatee of Prado's Fifteenth Cartes Celestes." – David Denton